Aristocrat
Field Service Technician - Toronto, ON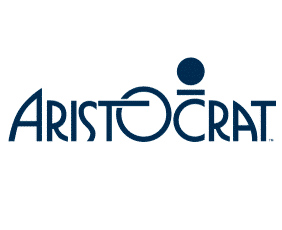 Summary
*** Looking for candidates in the Toronto-Mississauga area*** Come work with Dragons! And buffalo, zombies, Britney, Sheldon, Madonna, and Tarzan.
We are Aristocrat Technologies, the leader in slot machine manufacturing, looking for those who love to get their hands dirty working with cutting-edge technology and electronics. The gaming industry is an exciting environment filled with amazing career growth opportunities, travel possibilities, and flexible working schedules. The Aristocrat family strongly believes in a People First culture, Diversity, and Inclusion. All are welcome! Come thrive with a company offering great benefits, comprehensive training, recognition and rewards for hard work, strong support from teammates, and a career path where you are in charge. Become a Field Service Technician today and join our team Bringing Joy to Life Through the Power of Play!
What You'll Do
*** Looking for candidates in the Toronto-Mississauga area***
This position is responsible for customer satisfaction while performing installation, support, and ongoing technical service in the field for various types of slot machines and related products. Individual is committed to the mission and principles of Aristocrat and the Customer Service organization.
Install, convert, troubleshoot, repair and/or remove as necessary Gaming Machines, Signs, and gaming controllers with little assistance.
Basic network skills. Responsible to complete all installations and visitation scheduled by the Operations Manager, SDC, Supervisor or FSS.
Pre-Site surveys, follow schedule and perform service activities assigned.
Maintain inventory accuracy and follow parts inventory process for assigned service vehicle.
Provide customer support for parts purchasing advice through our national service support center.
Provide assistance to customers by telephone or in person regarding technical challenges and report on trends, needs and service challenges thru current CRM (Customer Relationship Management) and mobile apps.
Individual should have basic communication skills and the ability to interact with direct management.
Support Customer Advocacy for Aristocrat Products and Services by performing the basic requirements of the role.
Review pre-install documents to determine which parts will be needed to complete the installation.
Must be able to follow direction when given a task from management.
Gather and report accurately on service activities by utilizing field service management reporting tools.
Capture and document known issues and inform Operations Manager, FSS or Supervisor.
Prepare and obtain hardware sign-off, obtain RMA numbers for defective and unused equipment and then prepare for shipment.
Complete QFF forms for all defective equipment.
All employees are responsible for their personal safety and the safety of others. Therefore, all employees must:
Participate fully in company health and safety programs and comply with all company OSHA policies and procedures.
Follow all lawful employer safety and health rules.
Wear and/or use Personal Protective Equipment, when and how instructed.
Report hazardous conditions to management.
Report any job-related injury or illness to management and seek treatment promptly.
What We're Looking For
Must be able to obtain gaming licenses in all our approved gaming jurisdictions, Nevada Gaming Control Board (NVGB), a Passport and a valid driver's license with a clean driving record
Must have a valid driver's license and insurable thru Aristocrat's Corporate insurance program.
Must be at least 21 years of age.
High School Diploma or its equivalent.
2-year Electronics Degree preferred
Must be able to read, write, speak and understand English.
Must have basic verbal and written communication and customer service skills.
Must be willing to work extended hours, on-call for dispatch and variable work shifts
Must be able to do a 2-man lift of 250lb game onto stands, minimum 50lb lift alone.
Must be able to work independently and be team oriented, organized, detailed, goal, and results driven. For every business issue identified, offers suggestions and resolutions for correction.
Must obtain ATI Master Certification within 180 days of employment.
Maintain ATI Master Certification on new product releases and internal programs within a directed time.
Demonstrate problem resolution skills and the ability to learn.
Working knowledge of Digital Electronics.
Familiarity with networking technologies and troubleshooting.
Understanding of Microsoft Office Suite products: Word, Excel, Outlook, etc.
Must be able to travel with little or no notice, potential extended periods and must be able to travel by air any day of the week.
Must be able to work in a fast-paced environment and handle several tasks at one time.
Must be self-motivated and self-disciplined. Has a relentless desire for Quality and Continuous improvement.
Must be able to maintain confidentiality of information regarding the company, company products and employee information.
Must have good manual dexterity, eye/hand coordination, good eyesight and normal color differentiation.
Maintain proper grooming and uniform and/or dress code.
#ON-SITE
Why Aristocrat?
Aristocrat is a world leader in gaming content and technology, and a top-tier publisher of free-to-play mobile games. We deliver great performance for our B2B customers and bring joy to the lives of the millions of people who love to play our casino and mobile games. And while we focus on fun, we never forget our responsibilities. We strive to lead the way in responsible gameplay, and to lift the bar in company governance, employee wellbeing and sustainability. We're a diverse business united by shared values and an inspiring mission to bring joy to life through the power of play.
We aim to create an environment where individual differences are valued, and all employees have the opportunity to realize their potential. We welcome and encourage applications from all people regardless of age, gender, race, ethnicity, cultural background, disability status or LGBTQ+ identity. We offer a range of flexible working options through all.flex, our flexible hybrid work model and invite you to have a conversation with us about flexible working. EEO M/F/D/V
World Leader in Gaming Entertainment
Robust benefits package
Global career opportunities
Our Values
All about the Player
Talent Unleashed
Collective Brilliance
Good Business Good Citizen
The US based roles may require registration with the Nevada Gaming Control Board (NGCB) and/or other gaming jurisdictions in which we operate.