Electronic Arts
Experience Design Director, XD - EA SPORTS™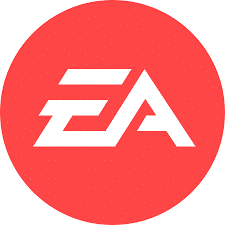 About the Organization: EA SPORTS is one of the most iconic brands in sports & entertainment with nearly 30 years of innovation, passion, and connection of millions of players across the globe to their favorite sports, teams, and athletes. We are creating a team to build a new unannounced AAA EA SPORTS product across platforms. This is your opportunity to join this new team that will shape the future of interactive entertainment and create the next great EA SPORTS game.
About our team: We are starting a new team composed of a mixture of veterans of EA/EA SPORTS and new talent from across industries. With some of the most valuable sports IP in the world, and the resources EA has to offer, we have access to the capabilities needed to deliver amazing new experiences for an expanded audience of players worldwide.
About the role: As the UX Design Director, you will report to the Game Design Director, and lead a team of UX Designers to create user experiences interfaces using modern user experience practices, employ systematic thinking, and an understanding of player motivations, to deliver the best possible experience for our players. You imagine, create, direct, and inspire exceptional outcomes. You have highly developed skills as a designer and a creative leader. You believe that form and function share a symbiotic relationship.
Your Responsibilities:
Advocate for design excellence, craftsmanship, and ease-of-use, in all directions.
Broad spectrum experience in leveraging UX research and insights to drive strategy
Evangelize and educate on the value of robust design systems that inspire higher efficiency, more consistent quality standards, scalable solutions, and repeatable patterns.
Facilitate and lead collaboration and creative alignment with cross-functional partners.
Direct and craft design systems that have broad reach, depth of detail, and a bias for context.
Collaborate with a multi-discipline team to deliver innovative, intuitive and efficient user interfaces and experiences for our players
Work with your team to develop interaction design concepts with user stories, site maps, prototypes and wireframes that illustrate user needs, site structure, flow, layout, and informational relationships
Forge a discipline and team culture that delivers exceptional design consistently while maintaining an environment of teamwork, inclusion, and compassion.
Attract, recruit, train, and retain the best.
Your Qualifications:
8+ years of industry experience as a design leader and practitioner.
Extensive hands-on and leadership skills across UX, UI, IA, and creative direction.
Extensive skills in multi-sensory composition, mapping complex interactions across interaction design, sound and motion design.
Architect and lead world-class, future-focused systemic design.
Proven track record of working with and leading high-performing design teams.
Experience working in a dynamic distributed team setting.
#torontohiring #remote