Electronic Arts
Digital Media Designer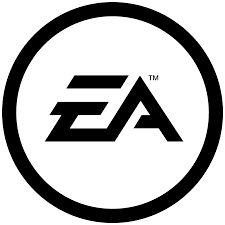 EA's Global Creative Design Team's mission is to ignite the imaginations of players through world-class design strategy and craftsmanship. We are a multidisciplinary creative team responsible for branding and visual identity, graphic design, digital media design, and motion graphics.
Reporting to the Production Design Lead, the Digital Media Designer is responsible for the executions of static and motion based branded contents for a portfolio of games within EA's paid and owned channels.
Our ideal candidate has a track record of successfully building globally recognized brands in organizations that expect nothing less than A+ work. Additionally, this candidate must thrive in a collaborative environment, adapt well to a constantly evolving industry, possess practical knowledge of brand and digital design, and generally carry positive energy that benefits the greater team.
Your responsibility, with guidance from senior leaders, is to use your passion for design, and storytelling to create work for use in the mediums of branding, advertising, and social media.
Responsibilities:
Design best-in-class assets that are at the foundation of our franchise Design Systems including logos, graphic devices, templates for social and retail channels, and style guides.
Adhere to pre-existing designed templates and brand style guides.
Create online/console assets for banner, email, social media, web landing pages, and in-game campaigns.
Ensure that creative complies with brand, platform, and licensor guidelines and industry-standard specs.
Work with marketing partners and game studio teams, in both HD and mobile, to deliver premium design executions.
Understand the importance of aligning the overall campaign narrative into every player touch point.
Design and develop standard digital content including HTML5 banners, rich media executions, animated GIFs, cinemagraphs and video executions.
Assist in the creation and execution of internal EA initiatives
Qualifications:
Minimum 3 years design experience at an agency and/or internal marketing team.
Ability to design from concept to execution in service of brand, retail, paid and owned channels targeting a range of player audiences.
Self-motivated and able to work independently with excellent time management skills and a strong work ethic.
Ability to present creative work to stakeholders, absorb feedback in a positive manner, and execute against required changes.
Ability to juggle multiple projects at once.
Possess an impressive portfolio reflecting strengths in design, typography, and layout in both print and digital mediums.
Advanced skills in Adobe Photoshop, Illustrator, and InDesign.
Understanding of Adobe Animate, HTML5, JavaScript, and CSS code is a plus.
Basic understanding of Microsoft Office Suite.
Passion for design and games a plus!
BA or BFA in Graphic Design, New Media, Digital Media Design, or similar field. Additional experience in related fields a plus.