Ubisoft
Development Tester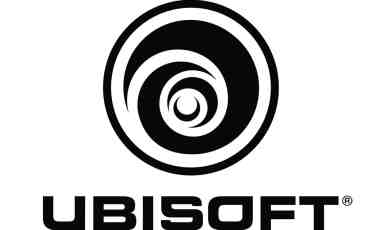 As a Development Tester at Ubi Qc, you'll be the validation before integration, responsible for the quality of a specific feature throughout production.
As you test, you consider every possible choice and move a player might make during gameplay. Working alongside artists, designers, programmers, and the like, you get to the root of problems and find solutions to fix them. Thanks to you, once the game finally hits the market, what players will come to uncover is not only a game that's playable but an experience that's enjoyable.
What you'll do
Collaborate with your team lead to understand the overall game vision & design documentation.
Identify bugs and develop test plans for your assigned feature (e.g. mission, AI, audio, UI, gameplay, engine, online, etc.).
Follow up on functionality bugs found by internal + external teams, and coordinate their correction (sort, prioritize, and assign to the right developers).
Work with other development testers to stay up to date, suggest solutions to setbacks, share knowledge, etc.
Meet with the development team to discuss progress, provide your creative input, etc.
Create custom game versions, reproducing bugs to evaluate their risks.
Write and maintain documentation, detailing defects found and their sources.
Contribute to coming up with ideas for automated tests & solutions to optimize the testing process.
Qualifications
What you bring
A college diploma in a video game-related program or equivalent training.
At least 2 years of experience in quality control, quality assurance, or related experience.
Knowledge of bug tracking software (e.g. Jira) & familiarity with basic programming, game engines (e.g. Unity or Unreal), and their limitations.
An understanding of test principles and methodologies.
A highly collaborative, empathetic, and innovative spirit.
Critical thinking, attention to detail, curiosity, resourcefulness, and plenty of flexibility.
Excellent problem-solving, organizational, communication, and interpersonal skills.
A solid understanding of the development process & a passion for video games.
Additional Information
What to send our way
Your CV, highlighting your background, skills, and any games shipped
Have access to benefits that make a real difference in your day-to-day life :
A hybrid and flexible work mode, 6 weeks of vacation in your first year, an enriched parental leave, a Ubi gym directly in our offices, a complete group insurance program, access to complete Dialogue telemedicine services, an RRSP with a contribution from Ubisoft, an advantageous bonus program, concrete measures to ensure the right to disconnect, the option of working part-time and much more. Click here for all the details.
Joining a team of 21,000 Ubisoft employees working across more than 40 locations around the world, are boundby a common mission to enrich players' lives with original and memorable gaming experiences. Their dedication and talent have brought to life many acclaimed franchises such as Assassin's Creed, Far Cry, Watch Dogs, Just Dance, Rainbow Six, and many more to come;
Working for an equal opportunity employer who believes that diversity of backgrounds and perspectives is essential to creating worlds where gamers and their teams can thrive and express themselves. It's about taking on exciting challenges, being at the forefront of cutting-edge technology and being part of the future of entertainment.
Company Description
With a team of more than 500 creative, passionate and innovative talents, Ubisoft Quebec continues to grow and expand. Founded in 2005, the Quebec City studio has carved out a place for itself among the leaders in the video game industry. Involved in several of Ubisoft's flagship franchises, it has acquired solid expertise, positioning it in the development of major AAA games. Involved in the Assassin's Creed franchise since 2010, the Quebec City team has assumed leadership of Assassin's Creed Odyssey, Immortals Fenyx Rising as well as the new crossover stories of Assassin's Creed Odyssey and Valhalla.