Electronic Arts
Development Director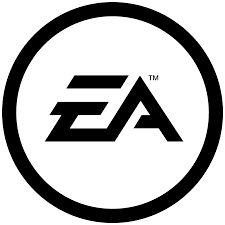 Electronic Arts' Firemonkeys Studio in Melbourne, Australia is regarded throughout the industry as a leading mobile game studio. We release new meaningful updates for games such as Real Racing 3, The Sims FreePlay, Need for Speed, and The Sims Mobile.
Responsibilities:
Work with internal Designers and Art Director to guide an artistic vision that fulfills each project's technical and artistic requirements.
Manage and develop art pipelines. Work with the internal and external artists to improve best practices, document and communicate such practices to external art teams.
Create Requests that effectively communicate content and requirements for external art development partners around the world.
Provide External artists with clear necessary feedback to enable their successful and timely completion of assets.
Identify potential weaknesses in external partners' artistic quality and provide appropriate support/guidance to raise quality to a consistent level.
Manage Work Orders & Schedule of external art teams to ensure delivery of quality assets to meet project milestones and budget.
Convey and help resolve issues between outsource art and other departments.
Promote and build an inclusive work environment between internal and external teams.
Qualifications:
At least 5 years in game development, including a senior or leadership role in an art department.
Experience managing an external art outsourcing partnership.
Comprehensive art skills and hands-on ability to support a team with quick placeholders and experimental assets if required.
Strong skills in artistic language. Comfort directing and reviewing 3D and 2D art with teams in which English is a 2nd language
Experience managing work with partners in different time zones.
Team-first mentality, employ and nurture an environment of comradery and mutual respect
We want EA to be the ultimate destination to make great content and experiences. Everything we're doing here is about creating a culture, environment, and company where you can do the best work of your career – so there's that. There's also:
A health allowance, to cover the cost of private health insurance for you and your family
Life and salary continuance insurance
An employee assistance program, including coaching and therapy sessions to support your wellbeing
An inclusive parental leave policy that supports all parents and carers
17.5% annual leave loading – yes, we'll pay you extra to take a break!
Bonus end of year leave days – time off between Christmas and New Years, no annual leave necessary
Volunteer leave and charitable donation matching
A fitness reimbursement program – $$ to go towards your fitness expenses (memberships and at home equipment)
Free EA games, of course!
We also offer bonuses and exciting EA stock options, as well as access to employee stock purchase program.
When it comes to flexibility – we're hybrid forward, so you'll have the opportunity to structure the way you work, to suit the way you work.