Electronic Arts
Design Director - Ridgeline Games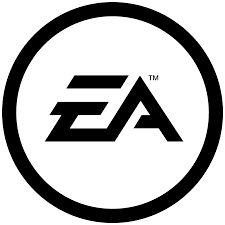 Design Director – Ridgeline Games
Ridgeline Games is focused on building rich narrative campaigns with memorable characters and powerful experiences all in the Battlefield universe. We are building a new studio in the Seattle area composed of leaders and talent with a vast array of AAA game dev experience. As we assemble our diverse team, all who have a voice in making great games together, we're looking for a healthy mixture of tempered veterans and young passionate individuals eager to make a difference.
Role Overview:
You are responsible for the design team and design vision of new Battlefield narrative experiences . Your job is to orchestrate the mission design, narrative, game mechanics, and systems to create the highest quality experience possible. You foster a strong relationship with creative, engineering, and production to create and maintain an exceptional and inclusive design team.
Your job is to embrace the core tenets of the Battlefield franchise and make sure they are woven through all layers of masterfully designed narrative experiences . You will drive the construction of the studio's design team and culture and build an amazing game from concept through release. You are also responsible for leading iteration of the product design based on feedback from peers, company stakeholders, and team members while holding to the core vision.
Responsibilities:
Define and lead the design efforts necessary for the creation of a best-in-class narrative experience.
Continually vet the product design from an execution, business, and achievability standpoint and adjust as needed, while holding to the core vision.
Define, drive, strategize, and iterate playable prototypes at all phases of the game's development to maintain scope and quality.
Communicate the game's design vision across all of the team's members and partners, both internal and external.
Plan for and drive a strategy for launch and post release support as an integrated part of core development.
Work with art, design, and engineering directors to ensure the game meets the Creative Director's vision.
Start with a player-first mentality, driven by a passionate aim to know, understand, and serve the players who are engaged with the game.
Assigns tasks for the design team and evaluates quality of the deliverables and gives feedback for improvement.
Qualifications:
Passion and deep understanding of narrative experiences and how to innovate within that space.
Previous experience as a Director Level or large-org leadership level.
Proven ability to formulate and drive full project concepts across all disciplines.
Loves to listen to the team first, then make informed decisions.
Can convey a vision clearly and inspire the team to execute on it.
Ability to navigate decision making between multiple partner studios while effectively leading a team during all phases of a project.
Fosters alignment through the team's leadership and seeks to collaborate smoothly in a way that empowers others.
Is transparent and candid when providing feedback while keeping it constructive.
Works closely with production to define scope and maintain progress.
Leads by example.
Benefits
We are proud of the great perks we offer like comprehensive health and benefit packages, tuition reimbursement, 401k with company match, and of course, free video games. And since we realize it takes world-class people to make world-class games, we offer great compensation packages and a culture that values creativity and individuality.