Ubisoft
C++ Developer - Anti-Cheat team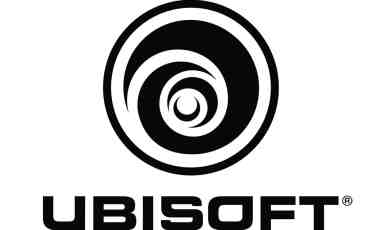 Job Description
As an Anti-cheat Security Specialist at Ubisoft within SRM Security Risk Management you will have direct influence over the quality of the game's online experience. You will be protecting the game client and servers from exploits, securing the low-level network features, and hardening our game infrastructure.
As a dependable member of a cohesive online game team, you will participate in the design, coding, testing, and debugging of the game's engine and gameplay features. You will ensure our players enjoy the ultimate multiplayer experience.
Responsabilities
Integrate and maintain external anti-cheat tools and services in the game engine;
Secure the game client and servers;
Investigate exploits and cheats happening in our game;
Aid in developing and improving Ubisoft's security tooling and expertise;
Help secure the low-level networking traffic;
Collaborate with other engineers to improve the game's security;
Educate content creators and gameplay engineers on how to maximize game security;
Maintain and extend documentation on security best practices.
Qualifications
C/C++ experience with understanding of multi-threaded programming techniques;
Good understanding with off-the-shelf anti-cheat products, such as Easy Anti-Cheat or Battleye;
Understanding of computer and console game networking systems and technologies;
Experience building games as an engineer for PlayStation, Xbox, or PC;
Strong communication and interpersonal skills, ability to work as a part of a team;
Self-directed, focused, and detail-oriented work skills.
Additional Information
Just a heads up: If you require a work permit, your eligibility may depend on your education and years of relevant work experience, as required by the government.
Skills and competencies show up in different forms and can be based on different experiences, that's why we strongly encourage you to apply even though you may not have all the requirements listed above.
At Ubisoft, you can come as you are. We embrace diversity in all its forms. We're committed to fostering a work environment that is inclusive and respectful of all differences.
Company Description
Ubisoft's 20,000 team members, working across more than 30 countries around the world, are bound by a common mission to enrich players' lives with original and memorable gaming experiences. Their commitment and talent have brought to life many acclaimed franchises such as Assassin's Creed, Far Cry, Watch Dogs, Just Dance, Rainbow Six, and many more to come. Ubisoft is an equal opportunity employer that believes diverse backgrounds and perspectives are key to creating worlds where both players and teams can thrive and express themselves. If you are excited about solving game-changing challenges, cutting edge technologies and pushing the boundaries of entertainment, we invite you to join our journey and help us create the unknown.