Weta Workshop
Audio Designer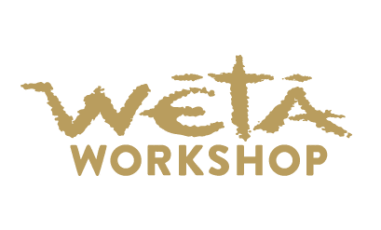 Help us develop breath-taking games across a variety of platforms within Wētā Workshop's Interactive division.
Fun, collaborative team that looks out for each other.
Part-time 6-month contract with flexible work-life balance arrangements
Specialists in creating rich worlds of wonder and telling immersive stories. For over 30 years, Wētā Workshop has been pushing the boundaries, earning multiple awards for our ground-breaking work in film and games. Based in Wellington, NZ we work with the biggest names in the entertainment industry to deliver unforgettable experiences to our fans the world over.
We're looking for an Audio Designer to join our Interactive team and bring our games to life! As a member of the Design team, you will implement audio in our games ensuring it fits seamlessly into the world and conveys messaging needed for gameplay. As the Audio Designer, you play a key role in curating sound effects and ambiance for the game world!
We are also looking for a Game Composer, and we are open to the right person filling both roles. This would boost the hours to full time fixed term.
What will you be doing?
Work effectively with Design team members, Game Composer and the Art and Narrative team to curate, design, and create immersive and diegetic sounds that fit seamlessly into the game world.
Establish audio pipeline, including audio software and tools.
Being active across our communication channels, including either face-to-face or zoom meetings
Setting the bar for excellence in audio production at Weta Workshop's game studio.
Assist production to scope audio work and identify requirements for outsourcing.
Set up and manage your own sound studio, audio libraries, hardware, and equipment.
Work with composers and other audio team to deliver a complete audio experience for our games.
What we're looking for from you
Unity experience and third-party audio engines (Wwise or Fmod)
Working knowledge of audio editors/DAW
Ability to create comprehensive sound design for games.
Self-managing, with accurate gauges for timelines and deliverables.
Experience in creating gameplay and UI SFX for games.
At least 1 shipped game
Access to your own sound studio and/or tools
A portfolio that displays an understanding of sound design and relevant sound design experience, both for gameplay and UI.
What we can offer you
Flexible working arrangements so you can work in a way that's best for you and create a work-life balance.
The opportunity to stretch your legs in an audio design role and help define the audio direction of a game with broad appeal and audience.
Multiple exciting game projects on the horizon and future opportunities for collaboration.
We're a fun, collaborative team, who look out for and support one another. As a creative business, we know that inspiration is achieved by working with people who have a range of experiences and perspectives. We strive to create a culture of belonging, where our team members feel welcome, supported and diversity is celebrated. After all, games are for everyone.
Sound like you? This is an urgent requirement so please follow the related link below and "Apply now!"
Please include a copy of your portfolio
To find out more, please get in touch with recruitment@wetaworkshop.co.nz