Splash Damage
Associate Gameplay Programmer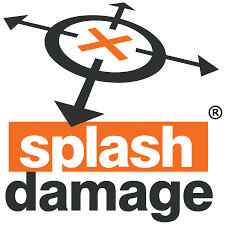 About Splash Damage
We believe that games play better with friends. For more than 20 years, we've been creating team-based multiplayer experiences that have entertained tens of millions of players all over the world and forged countless new friendships along the way.
Our studio culture is rooted in our open, friendly, and collaborative environment. Our games are made by people from all over the world, from our entry-level Fresh Talent hires to industry veterans, and we believe that fostering that diverse culture is the best way to build both our games and our studio. We have won numerous awards, including a 'World-Class' accreditation by Best Companies and being named one of the UK's 100 Best Large Companies to work for.
While our offices are based in Bromley, UK, our people have access to progressive working patterns that give them the flexibility to decide how to do their best work.
Benefits:
We offer a comprehensive benefits package for you and your family, including:
Work your way with access to progressive working patterns including hybrid and fully remote
Substantial performance-related pay system on top of your basic compensation, along with enhanced pension contributions and our life assurance scheme
Bespoke VISA and relocation packages for you and your family, with support from our team throughout the whole process
25 days of holiday and 8 Bank Holidays a year, plus our annual studio closure between Christmas and New Year's
Private Medical and Dental Cover for you and your family, along with a 24/7 digital GP service
Extensive Mental Health support, with Line Manager Mental Health training, a group of Mental Health First-Aiders, and on-site or remote counselling
Our bespoke Learning and Development course framework to help you grow as an employee, manager, and leader
Industry-leading fully paid 30 weeks maternity leave & 10 weeks paternity leave
The Role
Assistant Gameplay Programmers at Splash Damage are embedded within our programming teams and help us implement, polish and bug-fix gameplay features for our upcoming titles.
Guided by our team of experienced programmers, Assistant Gameplay Programmers will experience a large portion aspects of our game development process.They'll partake in the technical review of gameplay features and designs, contribute technical designs and code to the implementation of major features and work closely with other departments to deliver features in a collaborative and iterative fashion.
We believe that levelling up our skills is an essential part of the job and offer regular training opportunities and mentorship to all our programmers.
This is a fantastic opportunity to join a professional game development team and gain hands-on experience in gameplay programming and game development.
You Have:
COMPLETION of a bachelor's or master's degree in computer science, computer engineering, game programming or a similar field or partaking in active development within the mod or indie community
Demonstrable portfolio of programming experience (personal and/or professional)
Self-motivated, strong work ethic, able to work independently
Experienced and proficient in C++
An understanding of game-development related 3D maths principles
Solid time management skills
Good verbal and written communication skills
A real passion for games and clear enthusiasm for playing games
Bonus Points for:
Unreal Engine 4 experience
Demonstrable experience implementing networked multiplayer gameplay features
Prior experience with game development
(Please prepare a cover letter to submit alongside your CV for this position)
Splash Damage is an equal opportunity employer. We believe our teams create better work when they have a range of perspectives to draw from, and we are committed to creating an inclusive working environment that celebrates diversity.