Riot Games
Associate Art Director - Unpublished R&D Project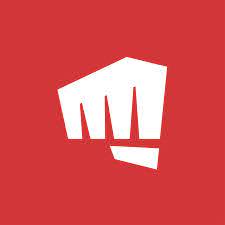 As an Associate Art Director at Riot, you will manage a team of Artists across many disciplines and be focused on Team health, Art-Product Agreement, and Art Direction & Quality. You are also responsible for ensuring that the team is meeting product needs, partnering with Production for a healthy art development pace.
As an Associate Art Director on this Unpublished R&D Product , you will report into the Art Director. In the role, you will help hire, coach a group of cross discipline artists who bring visuals to life. You will communicate the difficult challenges artists face and set up the best environment for your team to handle those challenges. By understanding the goals and needs of each artist, you will help establish a clear path for everyone to achieve their goals. You will identify strategic art resource needs and promote hiring for all art roles on the team. By being part of the leadership team, you will develop strategies and eliminate obstacles with other leaders across the studio. Also helping oversee some of the most scalable systems, partnerships, and player-focused content. You will work with Product Leads, Delivery Leads, Partners, and the Art Director to stay aligned on vision and priorities.
Responsibilities:
Manage career growth, comp, and morale of all direct reports.
Oversee a healthy art team, considering pace, size, growth; Staffing, Hiring, Performance Management of, and through, Craft & Art Leads & Art Managers
Collaborate in the creation of Art Documentation, style guides, and process/pipeline guidelines
Lead internal development of VFX through pre-production and production
Manage and communicate progress with the wider team
Actively support and mentor artists, deepening the future R&D Studio Leadership bench
Responsible for the quality of art assets coming from the internal team
Execute product craft at high quality while supporting team leadership in operational efforts
Required Qualifications:
6+ years experience in video games industry
2+ years of management experience
Real Time VFX Art Background or applicable discipline space background
Worked on shipped titles and sustained titles in the AAA space
Proficiency in video game development tools, pipelines, and workflows
Good eye for color and shape language across art disciplines
Desired Qualifications:
Experience giving clear and detailed direction and delivering clear feedback
Experience producing high quality, stylized art (such as 2D concepts, 3D character, animation, or VFX)
Familiarity with Unity, Unreal, or relevant game engine
For this role, you'll find success through craft expertise, a collaborative spirit, and decision-making that prioritizes the delight of players. We will be looking at your past studies, experience, and your personal relationship with games. If you embody player empathy and care about players' experiences, this could be your role!
Our Perks:
Riot has a focus on work/life balance, shown by our open paid time off policy, in addition to other perks such as flexible work schedules. We offer medical, dental, and life insurance, parental leave for you, your spouse/domestic partner and children, and a 401k with company match. Check out our benefits pages for more information.
Riot Games fosters a player and workplace experience that values teamwork embodied by the Summoner's Code and Community Code . Our culture embraces differences as a strength, and our values are the guiding principles for how we approach work. We are committed to putting diversity and inclusion (D&I) at the center of everything we do, and promoting a fair and collaborative culture where Rioters treat one another with dignity and respect. We encourage you to read more about our value of thriving together and our ongoing work to build the most inclusive company in Gaming .