Unity
Assets R&D, Pipeline Technical Director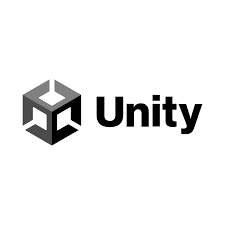 The opportunity
Are you keen to be a part of the creating award-winning dragons, highly evolved apes, avenging superheroes, distant planets, fantastic jungles, and cities straight out of the comic books!? We are looking for experienced VFX/Animation Pipeline TDs and Software Engineers to help us set a higher standard of tooling and enable artists in Models, Layout, Virtual Art, and Facial Models teams to concentrate on their craft, instead of their tools.
If you are self-motivated, have highly developed technical and interpersonal skills, and are thrilled by an opportunity to help design and implement production-ready artist workflows and bullet-proof technology, this could be the job for you! We need someone who will thrive in a dynamic atmosphere that constantly evolves to match the groundbreaking pace of production.
Come join our small team, interact directly with the artists we support, and collaborate with developers, engineers, and TDs from across the facility.
Organisation and a positive, enthusiastic approach will be key to success in this role, along with an eye for working toward long-term solutions while simultaneously delivering immediate functionality.
What you'll be doing
Use your engineering skills to help your team deliver new technologies and new workflows to artists.
Work along side the artists at Wētā FX to debug and solve technical problems as they encounter them.
What we're looking for
An industry-related degree (or equivalent experience as a developer)
Experience in VFX, Animation or similar production pipeline environment.
Expertise in Python, PyQt/PySide
Experience with Maya, Maya Python API
You might also have
Houdini, Katana, Unreal, Unity, Maire, Nuke applications and APIs
Experience with USD and ASWF open source projects.
Experience as a Production Artist/TD
CI/CD, testing, and Agile practices
Life at Unity
Unity (NYSE: U) is the world's leading platform for creating and operating real-time 3D (RT3D) content. Creators, ranging from game developers to artists, architects, automotive designers, filmmakers, and others, use Unity to make their imaginations come to life. Unity is the foundation upon which the world's most powerful digital content is created. Specifically, Unity's platform provides a comprehensive set of software solutions to create, run and monetize interactive, real-time 2D and 3D content for mobile phones, tablets, PCs, consoles, and augmented and virtual reality devices.
In the fourth quarter of 2021, Unity had, on average, 3.9 billion monthly active end users who consumed content created or operated with its solutions. The applications developed by these creators were downloaded, on average, five billion times per month in 2021. For more information, please visit www.unity.com .
Unity is an equal opportunity employer committed to fostering an inclusive, innovative environment with the best employees. Therefore, we provide employment opportunities without regard to age, race, color, ancestry, national origin, disability, gender, or any other protected status in accordance with applicable law. If there are preparations or accommodations we can make to help ensure you have a comfortable and positive interview experience, please fill out this form to let us know.
Your privacy is important to us. Please take a moment to review our Prospect and Applicant Privacy Policies. Should you have any concerns about your privacy, please contact us at DPO@unity.com .
Headhunters and recruitment agencies may not submit resumes/CVs through this website or directly to managers. Unity does not accept unsolicited headhunter and agency resumes. Unity will not pay fees to any third-party agency or company that does not have a signed agreement with Unity.