Sony Playstation
Art Manager (VFX & Lighting)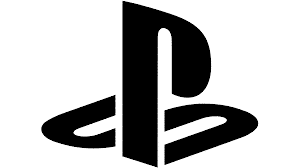 Why PlayStation?
PlayStation isn't just the Best Place to Play — it's also the Best Place to Work. Today, we're recognized as a global leader in entertainment producing The PlayStation family of products and services including PlayStation®5, PlayStation®4, PlayStation®VR, PlayStation®Plus, acclaimed PlayStation software titles from PlayStation Studios, and more.
PlayStation also strives to create an inclusive environment that empowers employees and embraces diversity. We welcome and encourage everyone who has a passion and curiosity for innovation, technology, and play to explore our open positions and join our growing global team.
The PlayStation brand falls under Sony Interactive Entertainment, a wholly-owned subsidiary of Sony Corporation.
Sony PlayStation Studios Visual Arts provides extraordinary content, development, and services to our global teams of game development studios. Our studio is always at the forefront of technology and entertainment. We partner with the industry's best minds and companies. This is your opportunity to work closely with game and film industry professionals from all over the world and under one roof!
We are looking for an Art Manager who is highly proficient in all aspects of art supervision and management in the video game industry. This manager is an organized and diligent leader, who is strategic, and thoughtful in all interactions with all internal and external teams and partners.
This is a people management position and will have direct reports with the expectation to guide a staff at various stages in their career to evolve as a team and on their individual career trajectory.
This role will organize efforts and establish requirements with the Production team and Art Leads within the Visual Arts teams in Malaysia and North America. Ensuring we achieve AAA quality results on-time and on-budget to support the needs of PlayStation.
This role reports to the Senior World Art Manager.
We support a hybrid workplace environment.
Responsibilities
Staffing
Help build and retain a dedicated and efficient team that produces and maintains the highest possible quality and standards.
Actively participate in talent recruiting including refining JDs, interviews, active sourcing.
Partner with talent acquisition and Art department leads to interview, evaluate, acquire, and retain top talent.
Mentor artists of multiple departments and define recruiting targets for HR (Human Resources) and recruiting to maintain a balanced team.
Participate with global management to balance work between multiple locations.
Production
Excellent verbal, visual, and written communication skills. A balanced skillset between strong people leadership skills and understanding of business development/strategy and technical knowledge.
Support the creative vision of our clients and the internal Supervisors while collaborating with studio management, internal artists, and outsourcing partners to maintain velocity, schedule, and budget.
Collaborate to develop onboarding and skills training initiatives focused on improved performance on project work and long-term growth.
Document and communicate expectations and goals and provide leadership and guidance to artists. Guide members through the performance review process.
Significant Scheduling, Budgeting, and Outsourcing experience.
Work with the Supervisors and Production team to develop staffing for projects and Visual Arts studio goals.
Anticipate and organize team requests for ongoing hardware and software to Studio Operations and Production.
Continuously improve team members technical skills so the team can lead and deliver high fidelity deliverables to achieve AAA results.
Collaborate strategic efforts with our new Kuala Lumpur, Malaysia studio and be the point-of-contact partner on the US side for this globally distributed effort.
Exposure and practical familiarity with Jira, Confluence, Perforce, Aspera, ShotGrid, Google Suite and Office365.
Management/Strategy
Active participant in management meetings and communications among Visual Arts management in North America and Malaysia.
Comfortable and motivated by direct engagement with development studios to collaboration on staffing needs, workflow processes and opportunity discussions
Develop and effectively communicate the strategy for the Art Department.
Collaborate with department management counterpart and global production to balance workload.
Successfully complete initiatives that would improve and maintain efficiency and reduce artist idle time.
Work with Supervisors and Production to identify, develop or refine project workflows.
Consistently and proactively strive to improve production processes, tools and pipelines for art and service departments.
Create polished presentations and proposals to effectively communicate department goals across locations and site-specific.
Expected to be capable of travel to United States and potentially PlayStation locations around the world.
Qualifications
10+ years' experience in game or film production.
Have led teams on simultaneous, multiple projects.
Experience with requirements for AAA game assets development and execution.
Bachelor of art, degree in business, or equivalent industry experience.
Experience, skills, and knowledge to lead a team of 3D artists and technical artists from multiple art disciplines potentially including concept art, blockout, interactive environmental assets, level and cinematic lighting, shaders, visual effects, and in-game & pre-rendered cinematics.
Knowledge of the terminology, processes and software associated with game development is required.
Understand various art functions and dependencies within a game art pipeline, and how to organize artists to collaborate and accomplish their assignments.
Experience collaborating with engineering department to define requests for tools and technical support.
Possess strong technical knowledge and experience in 3D computer graphics production.
Understand production methodologies and can schedule, communicate, supervise tasks, and mitigate risks.
The Visual Arts is dedicated to providing the highest quality artistic support to first-party Sony game teams as well as other teams developing titles for the PS5. We offer dozens of services, including asset scanning, actor scanning, body motion capture, facial motion capture, motion edit, animation, facial tracking and solving, and lighting. The Engineering team supports all the production pipelines that the Group offers. We tackle a broad swathe of technical issues to allow artists to work as efficiently as possible.
Sony is an Equal Opportunity Employer. All persons will receive consideration for employment without regard to race, color, religion, gender, pregnancy, national origin, ancestry, citizenship, age, legally protected physical or mental disability, covered veteran status, status in the U.S. uniformed services, sexual orientation, gender identity, marital status, genetic information or membership in any other legally protected category.
We strive to create an inclusive environment, empower employees and embrace diversity. We encourage everyone to respond.
We sincerely appreciate the time and effort you spent in contacting us, and we thank you for your interest in PlayStation.
We will ensure that individuals with disabilities are provided reasonable accommodation to participate in the job application or interview process, to perform essential job functions, and to receive other benefits and privileges of employment. Please contact us to request accommodation.
#LI-REINE
At SIE, we consider several factors when setting each role's base pay range, including the competitive benchmarking data for the market and geographic location.
Please note that the base pay range may vary in line with our hybrid working policy and individual base pay will be determined based on job-related factors which may include knowledge, skills, experience, and location.
In addition, this role is eligible for SIE's top-tier benefits package that includes medical, dental, vision, matching 401(k), paid time off, wellness program and coveted employee discounts for Sony products. This role also may be eligible for a bonus package. Click here to learn more.
The estimated base pay range for this role is listed below.
$128,400 — $192,600 USD
Equal Opportunity Statement:
Sony is an Equal Opportunity Employer. All persons will receive consideration for employment without regard to gender (including gender identity, gender expression and gender reassignment), race (including colour, nationality, ethnic or national origin), religion or belief, marital or civil partnership status, disability, age, sexual orientation, pregnancy or maternity, trade union membership or membership in any other legally protected category.
We strive to create an inclusive environment, empower employees and embrace diversity. We encourage everyone to respond.
PlayStation is a Fair Chance employer and qualified applicants with arrest and conviction records will be considered for employment.