Riot Games
Anti-Cheat Analyst - Game Tech Group, Anti-Cheat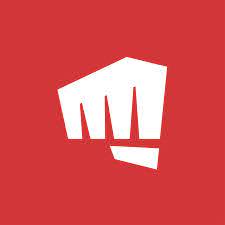 Riot Anti-Cheat is a versatile team passionate about their craft. We understand the player impact of cheating in games and are focused on setting the highest bar for the integrity of multiplayer games. As an Analyst on Anti-Cheat, you will report to the Operations Manager. You will be involved with identifying, detecting, and actioning cheats and other nefarious abuses of third-party tools across Riot titles, protecting our games and handling resolutions for player accounts. You will inform both Anti-Cheat and internal shareholders of strategy and priority allocation with the subject matter expertise acquired on the cheat scene. You will be heavily iterative, continually working to adapt to an evolutionary adversary, keeping players in mind as you protect the integrity of Riot Games' titles. You're comfortable in being able to communicate with both players and internal stakeholders, being able to translate your subject matter expertise into tangible goals, metrics, and resolutions. You'll ensure fair, just outcomes are achieved for both nefarious and legitimate players, making informed, well-processed decisions.
Responsibilities:
Work with the Anti-Cheat team, across multiple disciplines, to identify, detect, and remove violators of Third Party Tools policies across Riot titles.
Handle case resolution for actioned accounts, including in Player Support, Legal, and esports escalations, while helping to shape policy around these cases.
Investigate threats hands-on, integrating with cheat communities to acquire intelligence and software samples.
Interface with samples of cheats, using tooling to create detections, and working with engineers to tackle the most difficult of threats.
Wrangle and interpret data, both for creating unique, accurate detections for cheats, and for understanding the impacts on integrity and perception cheating has.
Share your subject matter expertise on the cheating scene with game teams, informing them of problems and successes, building a strong relationship that allows correct priorities and investments for each of the respective teams.
Communicate with legitimate players about Anti-Cheat subjects, contributing to articles and other publications around the matter.
Required Qualifications:
Experience in matters of game integrity, including attacking or defending it.
Experience working with large sets of data
Excellent teamwork and stakeholder management skills
Knowledge of internal tooling systems, with a comfort to continually learn them
Desired Qualifications:
Familiarity with cheating in a competitive environment, understanding the ecosystems and motivations
Data wrangling with tools like SQL, being able to obtain and analyze specific sets of information from a large set
Comfort with statistical concepts like regression and A/B testing
Understanding of data formats, such as json, yaml, or csv, and how to process them
Working knowledge of Windows internals, being able to poweruse Windows operating systems
Base level reverse engineering skills, being able to obtain distinct artifacts from a binary
For this role, you'll find success through craft expertise, a collaborative spirit, and decision-making that prioritizes the delight of players. We will be looking at your past studies, experience, and your personal relationship with games. If you embody player empathy and care about players' experiences, this could be your role!
Our Perks:
Riot has a focus on work/life balance, shown by our open paid time off policy, in addition to other perks such as flexible work schedules. We offer medical, dental, and life insurance, parental leave for you, your spouse/domestic partner and children, and a 401k with company match. Check out our benefits pages for more information.
Riot Games fosters a player and workplace experience that values teamwork embodied by the Summoner's Code and Community Code . Our culture embraces differences as a strength, and our values are the guiding principles for how we approach work. We are committed to putting diversity and inclusion (D&I) at the center of everything we do, and promoting a fair and collaborative culture where Rioters treat one another with dignity and respect. We encourage you to read more about our value of thriving together and our ongoing work to build the most inclusive company in Gaming .