Electronic Arts
Animator (Face - Motion Capture)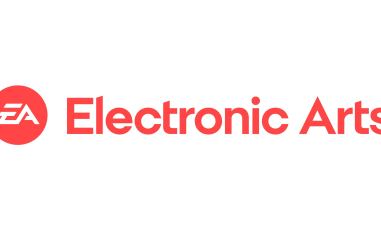 EA Create is a collective of content production teams partnering with EA Studios game teams to bring outstanding visuals, audio and technology to life. Our teams comprise of artists, engineers, technicians, designers and development directors. Worldwide, we combine our teams to form a global group of extraordinary individuals fueled by imagination and a unified passion for creating amazing visuals, sound and experiences. We are a diverse team, unified through collaboration, culture and craft.
The EA Create Animation team provides high-quality facial animation and body motion performances for in-game, cinematic and narrative sequences.
Key Responsibilities:
Create high-quality facial animation art assets for use in game
Must understand conveying emotion and recreating facial poses
Experience with facial animation and specializing with lip-sync animation
Maya (preferred) or similar 3D animation software experience
Experience with 2D tracking software
Experience working with external animation partners
Data wrangling to and from external teams
Provide animation feedback, and communicate best practice with intention for animation refinement
Conduct and complete character rig reviews to refine it for animation retargeting
Learn proprietary art pipelines, new technology, and processes
Support the production teams with the acquisition of motion capture data during performance sessions
Perform daily tasks of performer calibration, directing performer range of motions, QA'ing recorded session data
Work with motion capture and animation leads during the production prep / acquisition / post production phases with maintaining visual targets
Help document workflow and pipelines
Contribute to post mortems, provide feedback, help improve motion capture process and data output
Although not required, you have
Minimum 3 years of animation background in video games, television, film or other related industry
Minimum 3 years of experience with Maya or similar 3D animation software(s)
Work well under the pressures of 'live' production environments
On-set production experience in related entertainment industry: Film, TV, Video games, VFX
Believe in teamwork
Willingness to work flexible hours
Identify improvements to existing pipelines
What's in it for you? Glad you asked!
We love to brag about our great perks like comprehensive health and benefit packages, tuition reimbursement, RRSP company match and, of course, many other perks! And since we realize it takes outstanding people to make outstanding games, we offer great compensation packages and a culture powered by creativity and individuality.
CONTRACT POSITION – 12 MONTHS
COMPENSATION AND BENEFITS
The hourly pay ranges listed below are for the defined geographic market pay zones in these states. If you reside outside of these locations, a recruiter will advise on the hourly pay range for your specific location.
The hourly pay ranges represent in good faith what applicants can expect to be paid for this role in the locations listed, as of the time of this posting. Salary offered will be determined based on numerous relevant business and candidate factors including, for example, education, qualifications, certifications, experience, skills, geographic location, and business or organizational needs.
HOURLY PAY RANGES
• California (depending on location e.g. Los Angeles vs. Sacramento): º $38 – $68 • Colorado (depending on location e.g. Denver vs. Colorado Springs): º $36 – $57 • New York (depending on location e.g. Manhattan vs. Buffalo): º $36 – $68 • Jersey City, NJ: º $41 – $68 • Washington (depending on location e.g. Seattle vs. Spokane): º $36 – $63
Candidates may also be eligible for applicable benefits.