Gram Games
2D Game Artist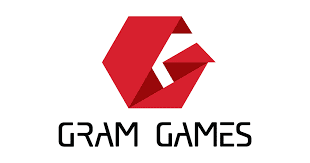 2D Game Artist
London
A new challenge?
Do you love the process of making great games?
Ability to design characters and creatures?
Do you like to help guide others through the process from concept to managing live games?
We are looking for a Game Artist with strong concepting skills to join us at our London Studio.
Key Roles & Responsibilities:
The Game Artist needs to possess a combination of strong traditional art fundamentals with excellent design skills. That will help define high quality game aesthetics to the players.
You will be responsible for visualization, concepting various assets to be used throughout the game.
Equally as important is your ability to design new and appealing visuals.
You will create stunning stylized imagery for our mobile products.
This Artist will also create final in-game artwork, placeholder artwork, and provide art feedback to the outsource team.
Also, you need to be able to execute the existing art style flawlessly with high quality.
Requirements:
2+ years of Game Art experience.
Quick sketching ability and visualization ability from written descriptions or discussed ideas
Excellent painting and rendering skills
Ability to communicate visually, and to identify and define visual design issues or solutions and Comfortable giving and receiving critiques
Excellent design skills, including the effective use of colour, form, lighting, composition, Anatomy, and appeal aesthetics
Strong character, prop design, and Background design abilities
Excellent Photoshop skills and other concept art tools
Ability to work within specific styles, including a style set by another artist or art director
A strong portfolio the demonstrates excellent concept and rendering abilities
A passion for games, virtual worlds, and social networking
Benefits:
In return for bringing your expertise to this top priority role, we can offer some of the best benefits in the Games industry!
Highly competitive salary
Private medical care
Awesome onsite chef serving breakfast, lunch, and lots of treats (naughty and nice)
Life insurance and a favourable pension scheme
Healthcare cash plan including dental and optical coverage
Amazing tech to work with and consoles to play and relax with everywhere you look!