Macquarie University
Undergraduate Certificate of Information Technology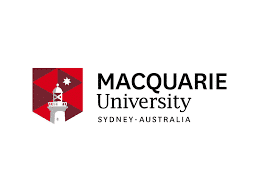 Type of institution: University/Higher Education Institution
Level: Pre-degree
CRICOS: 00002J; 02942D (ELC)
The Undergraduate Certificate of Information Technology will introduce you to the fundamental concepts of computer programing, cybersecurity, and database design and management. You can choose additional subjects in computer science, video games or business information systems. The certificate is equivalent to the first session of an undergraduate degree. When you successfully complete this certificate and meet all entry requirements, you can fast-track your transition into the second session of the Bachelor of Engineering specialisation in Software Engineering or the Bachelor of Cyber Security or the Bachelor of Information Technology. Alternatively, you can progress into the Diploma of Information Technology and upon successful completion, transition into the second year of selected undergraduate degrees.
Structure
40 credit points
Subjects
Contact Macquarie University for more information
Standard entry requirements
Year 12 (or equivalent) qualification with a minimum Selection Rank of 60orHSC (or interstate) board exam with minimum average mark* of 60.*Other factors including ATAR and other attempted studies are taken into consideration with the average mark. Achieving the average mark does not guarantee an offer. Only relevant State Board approved academic subjects are included when reviewing your average. For instance, in the New South Wales HSC, only results from Category A and B Board Developed courses are considered.