University of Technology Sydney (UTS)
Master of Interaction Design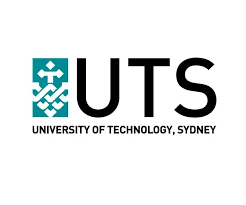 Interaction design is concerned with designing interactive digital products, digital environments, systems, and services that can satisfactorily meet the needs and desires of the intended users. The Master of Interaction Design prepares and equips students with up-to-date theoretical knowledge and requisite practical industry-standard skills in this rapidly advancing field.
While industry demand for skilled interaction designers and various other jobs, such as user experience (UX) designers, service designers etc., is increasing, there is a lack of formal education/training offered by universities in interaction design. This course is designed to provide students with the most current and requisite skills in this fast-evolving field. Graduates possess skills in industrially applicable and cost-effective information environments (i.e. multimedia, interactive systems design and associated information technology). The course provides industry with graduates who can combine these skills with those of their original discipline in professional applications-oriented settings.
The course is committed to producing graduates who have a deep understanding of human-centred approaches to designing digital technologies. This ensures that 'products' created are more likely to 'fit' meaningfully into users' lives, because the design process is informed by a deep understanding of people's practices, particular situations and values.
This course is attractive to different types of learners, namely:
those who are currently working in a job that is not related to interaction design
those working in jobs closely related to interaction design, and
those already working in interaction design-related jobs.