RMIT University
Master of Design Innovation and Technology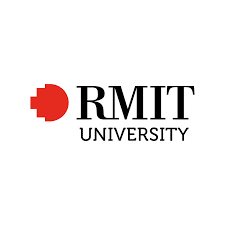 Through the engagement of an international community of forward-thinking, practice-based academic researchers and professional designers, with the Master of Design Innovation and Technology you will join a dynamic learning environment that is in a continual state of evolution.
As innovation in design practice is positioned at the intersection of several disciplines, you will have the opportunity to address issues from a wide variety of professions such as engineering, architecture, landscape architecture, interior design, industrial design, service design, graphic design, animation, interaction, lighting, media and sound design.
Each semester you will choose from a selection of design studios that form the core of studies within the curriculum.
The studios address issues relating to the development of technologies and their innovative application.
The design studio briefs are connected to industry partnered projects and academic research collaborations. You will work collaboratively with colleagues from a range of disciplinary backgrounds in a studio-based model.
International intensive studios and electives that integrate travel into the curriculum are offered each year, with up to two weeks spent in an international location relevant to the project.
Blended learning options
Courses offered as part of blended learning programs include a meaningful blend of online, on-campus, and workplace based learning tailored to the type of study you undertake. This learning is active, prioritising tasks that involve exploration and development of skills and knowledge through interaction and engagement.
Online aspects provide positive benefits such as flexibility and adaptability using digital activities and materials, while also strengthening the interaction and connection with timetabled and on-campus experiences such as tutorials, practicals, or workshops.