RMIT University
Master of Animation, Games and Interactivity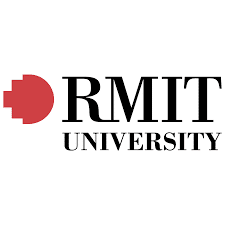 About the course
Graduates of RMIT?s animation, games, interactive media and multimedia programs are equipped with practical and theory-based knowledge, and have extensive professional networks to take their skills anywhere in the world. RMIT boasts brand new animation and games design studios, and a dedicated postgraduate study space. RMIT?s media precinct is also home to industry-standard technology and sustainable studios. Studying at RMIT allows you to network with fellow creatives and collaborators, and access industry events and opportunities. Students work alongside ACMI X, exhibit their work at the Melbourne International Animation Festival, and have opportunities to collaborate with academic staff, industry practitioners, and RMIT research centres. Completing a master?s degree broadens your career options across the world. With globally transferable skills in animation, games, and interactive media, graduates have taken on roles as creative producers and practitioners in a diverse array of creative industries.
Start dates and prices
Course fees are indicative and should be used as a guide. Speak to a counsellor to get an accurate price.
Duration: 2 Year(s) Fees: AU$69,120
Intake Location
Semester 1 (February), 2022 Melbourne
Semester 2 (July), 2022 Melbourne
Semester 1 (February), 2023 Melbourne
Semester 2 (July), 2023 Melbourne
Semester 1 (March), 2024 Melbourne
Semester 2 (July), 2024 Melbourne
Prerequisites
Successfully completed an Australian Bachelor degree (or equivalent overseas qualification), or At least three years of professional experience in the animation, games, interactivity and/or digital media area.
Applications Open
Sep 27, 2021
Course Fee
AU$69,120 (2021)