Charles Sturt University
Graduate Diploma of Information Technology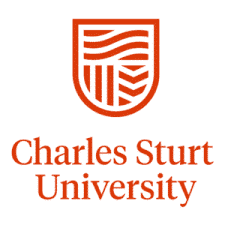 The Graduate Diploma of Information Technology from Charles Sturt University is taught by industry leaders, so you get the skills and knowledge to advance your technical career. This course combines industry and practice perspectives with emerging tools and technologies.
The Graduate Diploma of Information Technology offers a perfect introduction to postgraduate IT study or a pathway to a master's-level degree.
This course is part of an articulated program of study. Articulated programs allow you to build on your study to achieve the right level of qualification for you.
Course highlights
Choose your pathway

This information technology degree is designed for students who are seeking a shorter postgraduate program, or who want to enter the Master of Information Technology based on work experience within the industry. Completion of this course will allow you to progress to the Master of Information Technology with full credit for all subjects studied. The course comprises eight subjects: four core subjects and four elective subjects that you may choose to suit a particular interest. For more information on available subjects, please refer to the course structure.

Study at your own pace and place

As an online student you can complete this course within a year. We encourage students from different educational and work-experience backgrounds to apply. Designed and delivered with study flexibility in mind, you can study from anywhere in the world, at a time that suits you. Subjects are taught using a range of learning techniques, including online study materials, online meetings and subject forums.

A diverse and exciting range of subjects

Choose subjects in networking, programming, security, management, or business and systems analysis. Learn skills across diverse fields, such as cloud computing, android app development and digital forensics. In keeping with the strong practical focus of the course, we also offer credit for a wide range of industry certificates from vendors such as Cisco, Microsoft and EMC, along with credit for previous academic study.

Learn from industry leaders

Charles Sturt University's IT research was ranked at world level in the most recent Excellence in Research for Australia (ERA) evaluation. With strong external research and consultancy links, we offer a range of opportunities for students to combine study with interesting research projects.