James Cook University JCU
Graduate Certificate of Information Technology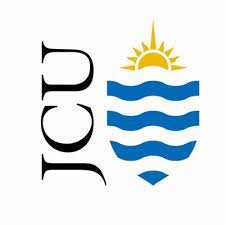 Enhance your career in Information Technology by developing specialist expertise in areas relevant to your current role or future aspirations. Gain the practical and technical abilities you want to incorporate into your skillset by choosing from subjects including intelligent entrepreneurship, web design and development, data analysis and modelling, and e-strategic management.
What to expect
Expand your career and enhance your employability by gaining expert skills in information technology (IT). This course focuses particularly on the areas of computer programming, data analysis and multimedia. Learn how to identify and diagnose technical issues, create solutions and improve technical systems. As you study the fundamentals of problem-solving and programming, the importance of data modelling, and key areas of design and development, you'll be equipped to help your current or future workplace run smoothly and innovatively.
Within the Graduate Certificate of Information Technology, you will study two core subjects — Internet Fundamentals and Problem Solving and Programming — and choose two specialist subjects to suit your professional needs and interests. The available elective subjects cover four main areas of the information technology field: database modelling, collective intelligence and entrepreneurship, web design and development and e-strategic management.
Those studying in Townsville may be eligible to apply for an Australian Public Service Academy Campus position. With opportunities in the Digital and Data spheres, you can align your studies to part-time work, that may translate into a full-time job offer upon graduation. Explore the APS Data and Digital Programs page for more information.
Become an IT professional and enhance your current qualification with a knowledge and skills base that employers value. With digital dexterity becoming an increasingly vital skill for businesses in all industries, incorporating IT skills into your career skillset will open many doors. You will explore new fields of work, increase your employability and become equipped to take on roles requiring greater capacity and ability.
View the Handbook for a detailed overview of available subjects.
Inherent requirements
Inherent requirements are the identified abilities, attributes, skills, and behaviours that must be demonstrated, during the learning experience, to successfully complete a course. These abilities, attributes, skills, and behaviours preserve the academic integrity of the University's learning, assessment,and accreditation processes, and where applicable, meet the standards of a profession. For more information please review the inherent requirements for the Graduate Certificate of Information Technology.
Prerequisites
Note: Applicants with a bachelor degree in information technology normally undertake the Master of Information Technology or an associated joint masters degree, rather than the Graduate Certificate of Information Technology, and are advised to seek advice from the University prior to applying.
Course Fee
$4,150.00+ $14,800.00^ +total estimated Commonwealth Supported Fee ^total estimated tuition fee Plus Student Services and Amenities fee Fee deferral and scholarships available if eligible