Charles Sturt University
Graduate Certificate in Information Technology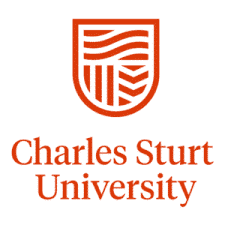 Advance your technical career with the Graduate Certificate of Information Technology from Charles Sturt University. Delivered by highly qualified academic staff, this course features a contemporary approach – integrating practical industry perspectives alongside emerging tools and technologies.
Charles Sturt University's Graduate Certificate of Information Technology also offers a pathway to study at graduate diploma and master's level.
Course highlights
Study your way

Offered online, this course puts you in control of your studies. As a part-time student, you can complete the course within one year. You can fast-track completion of your graduate certificate by studying additional subjects. You can also choose to study fewer subjects or take temporary leave to fit in with your busy work and personal schedule.

Build expertise in your area

Choose subjects specific to your interests, including computer networking, information technology, IT management, network security, software development, systems analysis, cloud computing and mobile programming. All subjects are supported by a host of educational technologies, such as video lectures, lab simulations and chat rooms.

Join our community

Charles Sturt University is one of the leading providers of IT education in Australia, with the largest IT student community. Our staff work together in the pursuit of excellence in teaching, research and community engagement. Our teaching is backed by a research record focusing on applied research projects in emerging areas of cyber security, artificial intelligence, data mining, e-health, image processing, ICT security, applied mathematics and statistics that make a real difference to our communities.