RMIT University
Diploma of Screen and Media (Animation, Gaming and Visual Effects)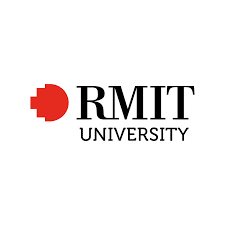 Are you ready to take advantage of the huge opportunities for content creators and digital professionals?
You can work in user experience design, art direction, animation and emerging fields of virtual and augmented reality.
The Diploma of Screen and Media (Animation, Gaming and Visual Effects)  provides you with the skills you need to become a creative and capable digital professional.
As an industry-driven course, the Diploma of Screen and Media (Animation, Gaming and Visual Effects) is ideal for students who want to establish a professional animation, gaming and visual effects career in the film, television, online entertainment or gaming industry. You will undertake fundamental units in design, interactivity, 2D and 3D imaging and animation, and media production (video and audio). With a focus on creativity, design thinking and conceptual development, this course will give you an understanding of the fundamental design, technical and management skills required to work in these growing fields.
The Diploma of Screen and Media (Animation, Gaming and Visual Effects) will introduce you to concept development, interactive preproduction, production and post-production for a broad variety of screen and media outcomes.
You will work on individual and collaborative projects. Group projects are undertaken in state-of-the-art labs with a range of cutting-edge software, reflecting a professional studio production environment. You will be involved in the hands-on technical preparation, and the critical and creative development of projects, seeing them through from idea to outcome.
Throughout the year you will hear from industry speakers and graduates who will share their thoughts and experiences and provide students with valuable insights.
Your learning experience will involve:
teacher guided instruction
peer teaching and class presentations
group discussion
independent project-based work
critiquing student projects
screenings
guest lectures
online activities
project work
independent investigation and study.
Courses offered as part of blended learning programs include a meaningful blend of online, on-campus, and workplace based learning tailored to the type of study you undertake. This learning is active, prioritising tasks that involve exploration and development of skills and knowledge through interaction and engagement.
Online aspects provide positive benefits such as flexibility and adaptability using digital activities and materials, while also strengthening the interaction and connection with timetabled and on-campus experiences such as tutorials, practicals, or workshops.