University of Newcastle
Bachelor of Visual Communication Design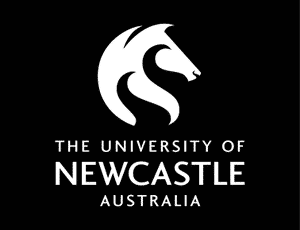 Visual Communication Design (VisComm) is part of an exciting media industry that rewards your imagination, creativity and visual expertise. Specialised creative art and design skills are employed in a range of careers such as graphic design, app design, illustration, concept art, games design, web design, typography, animation, advertising, UX design, service design, wayfinding, interaction design and visual storytelling. In this degree you gain a solid grounding in the fundamentals of visual communication design and creative arts, as well as choosing to develop your passion and technical skills in areas of focus such as; Animation & Interaction, Graphic Communication & Illustration and Creative Arts.
Structure
The Bachelor of Visual Communication Design requires students to successfully complete 240 units, which is comprised of: 80 units of core courses.
Subjects
Animation major
Graphic Communication and Typography Major
Illustration Major
Interaction And User Experience Design Major
Standard entry requirements
Year 12
Selection based on ATAR or equivalent. Assumed Knowledge: one or more of Visual Arts, Textiles and Design, Design and Technology or Industrial Technology
Or approved TAFE studies, or another preparatory program, such as Newstep, Open Foundation or Yapug
Selection via ATAR or equivalent
Recognition
Australian Graphic Design Association; Design Institute of Australia; Illustrators Institute of Australia
Study pathways
Credit may be available to students who have completed a TAFE Diploma or Advanced Diploma. Honours is available as an additional year for meritorious students. Postgraduate coursework and research degrees are also possible.
Course Fee
International: $110,310