The University of Newcastle, Australia
Bachelor of Visual Communication Design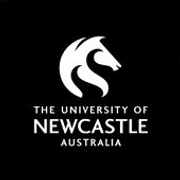 Study a Bachelor of Visual Communication Design at the University of Newcastle and become a creative visual thinker. You'll sharpen your skills using our professional studios, labs and creative maker spaces while working with experts on real-world creative tasks or gaining vital industry experience. You'll graduate ready to be part of the dynamic and evolving creative industries with a portfolio that displays innovative visual thinking along with wide ranging set of media skills.
You'll be using your ideas to create the impossible, dream big and drive innovative change by tapping into visual and design training that will give you the edge in making and creating the art and media content of the future. You'll be empowered to build a creative practice of your own or win a position as a creative in diverse organisations anywhere in the world. Focus your study around interactive media and animation, graphic communications and illustration or the creative arts and learn about diverse career opportunities as a creative maker, designer or artist in games, web, film and television, branding & marketing or art & technology.
Students have the option to specialise in the following majors:
Animation & Interaction Creative Arts
Graphic Design & Illustration
Why study with us?
Gain professional experience through integrated placements and various opportunities to showcase your design skills, giving you a competitive edge in the job market.
Graduate with an impressive professional portfolio of your work showcasing a wide range of design techniques to potential employers.
Strong industry connections: engage with international designers and educators renowned for graphic design, advertising, animation, illustration and web design. Perfect your skills on-campus in our state-of-the-art creative facilities.
Creative collaboration – get more out of your degree with the opportunity to combine two majors from within the School of Creative Industries & graduate at the forefront of the creative industries with in-demand creative skills across multiple core disciplines.