University of Technology Sydney
Bachelor of Music and Sound Design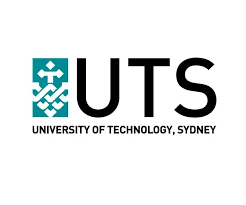 The Bachelor of Music and Sound Design at UTS is built on the understanding that good practitioners have a strong base in artistic, professional and theoretical skills. Combining the domains of music, sound and screens, the Music and Sound Design course focuses on developing real-world skills for the digital sound industry, giving students the ability to apply their craft to films, TV, games, online platforms and music production. Students learn from leading industry figures – such as sound designers, songwriters and producers – in this practice-led course.
Working with UTS's specialist sound facilities and equipment in the creative precinct of inner-Sydney, students develop and advance their interest in popular music, sound design, sound engineering and interactive media. Throughout the course students build a portfolio of sound works that demonstrates their creativity and professional skills to employers. They will have opportunities to run a music label, record in professional sound studios, collaborate with likeminded students in both this course and other disciplines, and design and compose sound and music for film, games and digital media. This is a future-focused course that provides students with the tools to succeed in the industry of today and tomorrow.
Course aims
This course aims to provide students with core skills in digital music production and sound design. Students' learning outcomes include the capacity to think creatively and critically about, and contribute to, developments within the music, sound and digital media industries; an awareness of industry practices in sound design and music production; and the capacity to collaborate, develop and critically revise their own work.