Macquarie University
Bachelor of Music and Bachelor of Game Design and Development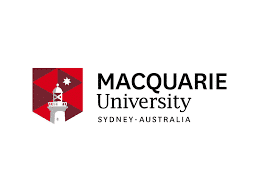 The Bachelor of Music – with its focus on synergies across production and performance, including theoretical and practical study – is the only one of its kind in Australia. It will develop your theoretical, practical and industry-focused skills, as well as your musical training.
The Bachelor of Game Design and Development will provide you with a thorough grounding in software design and development. The addition of specialist units that critically appraise video games as designs and cultural media products means you'll be equipped with the skills you'll need for a successful career designing and creating the next wave of popular video games and virtual worlds.
Acquire a broad range of composition and performance skills

Gain skills in contemporary areas – world music, vocal studies, musical theatre, audio mixing, songwriting and interactive sound.
Study in state-of-the-art facilities

Study in unique acoustic studios – built by acclaimed designers – that offer a range of contrasting spaces.
Gain skills in all aspects of video gaming

Study video games design, development and appreciation while gaining broad programming and software engineering knowledge.
Acquire a mix of theoretical and technical skills

Get prepared to use current technologies and to create new technologies in the workforce.