Murdoch University
Bachelor of Laws / Bachelor of Information Technology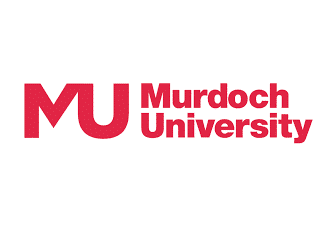 Future proof your career opportunities and graduate with a flexible skill set that makes you highly employable in an uncertain future by undertaking a combined Law and IT degree.
Overview
Artificial Intelligence (AI) and Information Technology (IT) has fundamentally changed the legal world. IT is more important than ever in the legal field as we explore AI to help defend the rights of others.
Leverage your skill sets to future proof your career in this five-year degree, where you'll gain the knowledge to practice law in range of complex IT settings and have the opportunity to take part in project-based units and solve problems for real clients.
You'll take a hands-on approach to the law, develop strong real-life legal skills through our clinical program and develop your reasoning skills in our internationally recognised mooting program.
You'll also explore theory, methods and systems used in the IT industry and will acquire strong analytical, research, design and technology skills combined with a very strong understanding of software design and programming.
3 reasons to study Law and Information Technology at Murdoch
Study a degree that has been designed in collaboration with our industry advisors and clients.
Specialise in technology-related fields such as cybersecurity, organisational systems design, application design and development or artificial intelligence (AI).
Benefit from our strong ties to the law and IT industry.
What you'll learn
Build essential skills and knowledge to meet your career or study goals. Topics you'll cover include:
Australian legal system
Legal and policy issues
Frameworks and principles of law
Ethical issues
Abstraction and systems thinking
Design and decision-making methodologies
Your future career 
A law degree is the passport to a career in any industry, as well as being a required qualification for legal practice. IT is of fundamental importance and graduates with an IT qualification will continue to be highly employable in the future. Possible career paths include:
Lawyer
Legal Analyst
IT Specialist
Cyber Security Analyst
Data Analyst
Business/Systems Analyst
Software Architect
Information Systems Manager
AI Specialist
Management
Professional recognition
The Murdoch Bachelor of Laws is a perquisite qualification for legal practice and is recognised as such throughout Australia and in some overseas jurisdictions. As is the pattern in the rest of Australia, before a candidate may be admitted to practice, certain additional requirements must be satisfied after completion of formal university training.
This degree is accredited by the Malaysian Bar Council and the Indian Bar Council.
For further admission information about this course, please visit Murdoch Admission Information – Laws (Combined).