RMIT University
Bachelor of Information Technology (Professional)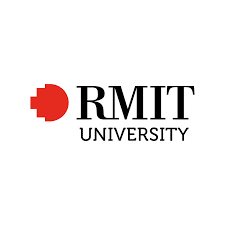 Develop an excellent combination of knowledge and practical, hands-on experience, enabling you to influence an organisation's technology infrastructure and work with clients who use IT.
The RMIT Bachelor of Information Technology (Professional) comprises three years of study followed by a one-year industry internship in your final year of study, organised with the assistance of the School of Computing Technologies. Your internship provides a unique opportunity to develop your professional and technical skills while creating and extending your professional network.
This IT degree offers work integrated learning opportunities. You'll have the opportunity to put theory into practice via RMIT's industry-inspired programming studios, where you'll be trained to apply your skills to large scale software application developments. You'll also complete a capstone project that will provide you with hands-on practical experience developing software in a workplace environment.
With an extensive range of cutting-edge IT subjects that reflect today's emerging technologies, and a focus on your professional development, you'll have the freedom to find, and then follow, the career path that you are most passionate about.
How you will learn
As a student of this information technology degree, you will gain a combination of knowledge and practical expertise to plan, design and troubleshoot ICT infrastructure.
You will learn via a variety of teaching approaches including, lectorials, seminars, tutorials, workshops, practical and studio sessions, and online material.
Assessment throughout the semester may include tests, quizzes, coding exercises, essays, reports, presentations, projects, and practical assignments.
Blended learning options
Courses offered as part of blended learning programs include a meaningful blend of online, on-campus, and workplace based learning tailored to the type of study you undertake. This learning is active, prioritising tasks that involve exploration and development of skills and knowledge through interaction and engagement.
Online aspects provide positive benefits such as flexibility and adaptability using digital activities and materials, while also strengthening the interaction and connection with timetabled and on-campus experiences such as tutorials, practicals, or workshops.