University of South Australia
Bachelor of Information Technology (Games and Entertainment Design)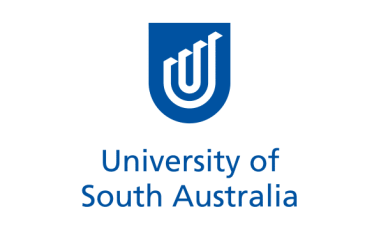 Study at SA's number one university for graduate careers in IT1.
Combine general IT with game development to pursue a creative career in the technology industry.
Benefit from our partnership with Epic Games – makers of the world's most popular and widely used game engine, Unreal.
Build your game development skills from asset to engine using Unreal and other game engines.
Learn from experienced teaching staff dedicated to supporting your future in this growing, in-demand area.
Benefit from curriculum informed by UniSA research in areas such as artificial intelligence, cyber security, virtual reality (VR), augmented reality (AR) and data analytics.
Experience purpose-built teaching spaces designed to facilitate collaboration and work-integrated learning, including the Gaming Lab – home to Alienware gaming PCs and AR / VR functionality.
Enjoy significant opportunities for placements and industry projects to build connections and prepare for a career in the gaming industry.
Professionally accredited by the Australian Computer Society.
Enjoy a common first year across IT degrees enabling you to switch between specialisations and get credit for completed courses.
1ComparED (QILT) Graduate Outcomes Survey 2019-21, Computing and Information Systems – Full-time Employment Indicator (Postgraduate). SA public universities.
Worth billions of dollars and growing, the video game industry continues to go from strength-to-strength, with revenue up, and Australia well positioned to take advantage of the global popularity of video games¹.
While the COVID-19 pandemic disrupted numerous industries, games development proved resilient¹. And with the Australian Government announcing a federal tax incentive for video game development, the market is even more appealing for both local and international businesses to develop games in Australia².
With ongoing growth in games and entertainment, IT professionals with the expertise to build highly visual systems are in demand, with the Bachelor of Information Technology (Games and Entertainment Design) designed to meet that need.
Balancing technical skills with creativity, you will develop your ability to design and program games, pitch your ideas and take them to market.
These skills are highly transferrable, with opportunities also available in the film and tv industry, education, health, business and defence sectors.
¹Interactive Games and Entertainment Association 2021
²Australian Trade and Investment Commission 2021
During your first year of study you will build a strong foundation in IT fundamentals, including networking, database development, programming, and systems analysis and design, before specialising in game development, which will see you build skills in computer graphics programming, multimedia design and information visualisation.
Unreal game engine
Unity game engine
Game asset creation
Game design
Mobile game development
3D graphical production
You will also have the chance to apply technical skills and creativity to wider productions, software and interfaces, studying areas such as:
User Experience
Software Development Tools
Programming
Python and Java – highly sought after skills in the Australian job market¹.
In your final year you will put your skills into practice through our ICT Capstone Project.
You may have the opportunity to work directly with an industry client, drawing on the technical expertise gained throughout your studies and applying professional skills in a real-world setting to produce and deliver an artefact for your client.
You will enjoy access to dedicated learning hubs where you can connect and collaborate, giving you the full workplace and project experience.
1Deloitte Access Economics, ACS Australia's Digital Pulse 2021