Queensland University of Technology
Bachelor of Information Technology/Bachelor of Laws (Honours)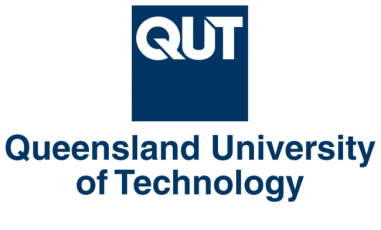 Combine IT and law for careers in cyberlaw, intellectual property, regulation of the internet, software developer, business analyst or e-commerce developer.
Highlights
QUT has the largest number of students studying information technology degrees in Queensland, with our graduates boasting Queensland's highest average starting salaries.
Prepares you to practise law in complex environments that now require graduates with an information technology background.
Complete 2 separate degrees in 5.5 years full-time.
Study in a specialty area such as computer science or information systems.
Benefit from meaningful connections with high profile industry employers and classes with leading law experts.
Why choose this course?
Combining law and information technology (IT) puts you at the cutting edge of the growth area of legal issues arising from the advances of IT. This degree will give you the ability to practise law in light of the complex information and technology environments generated by manufacturers, data-processing consultancies, and private and government organisations.
Alternatively, you can choose a career as a computing professional specialising in legal applications, information systems or security. As an IT student, you will receive comprehensive, work-integrated opportunities, giving you the confidence to explore a wide range of areas within IT and gain a deep understanding within your chosen specialty. You can major in computer science or information systems, with minors offered in human-computer interaction, intelligent systems, data-centric computing, networks and security, social technology, mobile applications, business process management, enterprise systems and programming.
QUT's Bachelor of Laws (Honours) is a higher-level qualification than a bachelor degree, as it has honours-level content integrated throughout the course. The advanced knowledge and skills in this course will benefit your professional career, or future research and study.
Our contemporary law degree prepares you to think ahead and allows you to take advantage of employment opportunities in growth areas or newly emerging sectors, such as mining and resources, intellectual property and technology.
As a QUT law student, you will benefit immediately and into the future from:
a course that has been designed in consultation with industry to have a strong foundation in contemporary law knowledge, understanding and experience
meaningful connections with high profile industry employers
practical and effective hands-on learning experiences during your studies
classes with leading and expert teachers
international study and placement opportunities
our high quality law library, expert librarians and Law Moot Court facilities
the convenience of a city-based campus.
Real-world learning
You will study a combination of information technology and law units in the first four years, with law and elective units only in the final three semesters.
In your first year, you will be introduced to information technology through four core units, along with the law of torts (negligence, damages and no-fault compensation schemes), legal problem solving and criminal law.
In your second year, you can choose an introductory law elective unit, two information technology core options units and two information technology major units. You will also gain advanced understanding and skills in legal research, dispute resolution and the variety of contexts in which Australian law operates.
Your third year of study will further develop your chosen information technology area of specialisation and your knowledge and skills in the law by studying contract law, constitutional law, equity and trusts, and commercial and personal property law.
In fourth year, you can choose a general law elective to study alongside real property law, administrative law and evidence as you advance your chosen information technology major.
In the final three semesters you will study law units only and choose general and advanced elective units that interest you. You will also study civil procedure, ethics, commercial remedies and corporate
law before undertaking a legal research capstone project.
Course Fee
CSP $11,900 per year full-time