Monash University
Bachelor of Information Technology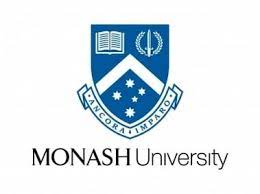 The Bachelor of Information Technology lets you explore critical areas in IT – while gaining key skills and industry experience. Learning from the best, choose from a comprehensive range of majors and minors that leads to careers such as cloud architect, cybersecurity specialist and games developer.
Information technology (IT) is everywhere, but its power comes from the creative intelligence of the people behind it. Become the expert who designs and creates the IT systems we all rely on.
This highly practical course gives you the problem-solving skills you need to drive the ongoing revolution in the way we:
communicate
conduct business
experience the world
At Australia's leading IT Faculty, you will learn from the best in a cutting-edge environment. Flexibility and choice – through our comprehensive range of majors, minors and double degrees – let you develop your strengths and explore new areas.
Through real-world industry projects or placements, and with generous scholarships available, you'll hit the ground running – ready to embark on an exciting career.
You can tailor your studies to suit your interests and career aspirations. The choice is yours:
Your IT major – develop deep expertise.
IT electives – a huge range from 'Business Analytics' to 'Cybersecurity' and 'Social Informatics'.
Monash-wide electives – complement your flair for IT or indulge your other passions.
Double degree – gain an extra qualification in Arts, Business, Commerce, Criminology, Global Studies,
Design, Engineering, Fine Art, Laws or Science.
Be global – study at Monash locations in Malaysia or Italy, or at one of our prestigious partner universities.
Go further – high-achieving students can add a 1.5-year IT Masters degree.
In your final year, you will put into practice the skills and knowledge you gained during the course, through an industry experience, games or immersive media studio project.
Alternatively, you can apply through the highly regarded Industry Based Learning (IBL) program to do a half-year placement with our industry partners (leading Australian and global organisations). Placements count towards your course and are supported by generous scholarships. Each year, 100 percent of our IBL students who seek employment have received graduate job offers.
The Bachelor of Information Technology is accredited by the Australian Computer Society.