Queensland University of Technology (QUT)
Bachelor of Games and Interactive Environments / Bachelor of Mathematics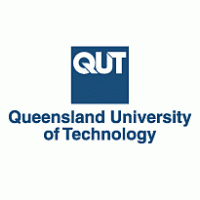 Type of institution: University/Higher Education Institution
Level: Undergraduate
CRICOS: 00213J
Students complete core units in introductory design, games studies, professional skills and basic programming and then choose a major from animation, game design, or software technologies. In their final year, students participate in a major group project to produce a significant piece of work using PC, mobile devices, consoles or virtual reality. In the Maths component, students complete core units in maths, and then select a major from applied and computational mathematics, decision science or statistical science.
Structure
384 credit points. 192 credit points towards the Bachelor of Mathematics and 192 credit points towards the Bachelor of Games and Interactive Environments
Subjects
Animation
Applied and computational mathematics
Game design
Operations Research
Software technologies
Statistics
Standard entry requirements
Year 12 or equivalent
Assumed knowledge: English (4,SA) and Maths B (4,SA)
Study pathways
Students may be able to claim advanced standing for part of this course, on the basis of completed or partially completed studies, and other assessable learning outcomes.