Macquarie University
Bachelor of Game Design and Development and Bachelor of Laws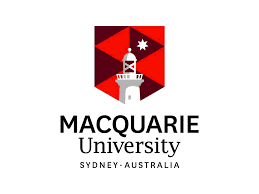 Summary
The Bachelor of Game Design and Development will provide you with a thorough grounding in software design and development. The addition of specialist units that critically appraise video games as designs and cultural media products means you'll be equipped with the skills you'll need for a successful career designing and creating the next wave of popular video games and virtual worlds.
The hallmark of Macquarie's Bachelor of Laws is its recognition of the way legal frameworks underpin such global issues. You'll be challenged to think critically about the law to seek innovative solutions to legal problems – skills highly valued by employers. With the option to combine your law degree with any other Macquarie bachelor degree, you can open the way to an array of careers in legal practice, private industry, government, education and community services.
Key features
Gain skills in all aspects of video gamingStudy video games design, development and appreciation while gaining broad programming and software engineering knowledge.
Acquire a mix of theoretical and technical skillsGet prepared to use current technologies and to create new technologies in the workforce.
Become a highly capable legal mindJoin graduates known for being versatile professionals with a realistic understanding of the issues that bind the world together.
Participate in an extensive range of mooting competitionsTake part in mooting competitions organised by the Macquarie University Law Society – make friends and learn professional skills.
For more information, visit Macquarie University