Monash University
Bachelor of Fine Arts / Bachelor of Information Technology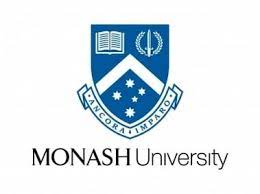 Type of institution: University/Higher Education Institution
Level: Undergraduate
CRICOS: 00008C
Merge your fine art skills with information technology to help shape the future of areas like interactive media or games development. By blending traditional fine art making with cutting-edge IT theories you'll graduate ready to push the boundaries of the growing intersection of IT and fine art.
Structure
The Bachelor of Fine Art is a specialist course that develops through theme studies in history and theory, drawing, and fine art knowledge and practice. In the Fine Art specialisations, these will come together in the form of a graduand exhibition normally developed during the final two studio units in the third year of the course.
Subjects
Fine art
Business information systems
Computer networks and security
Games and immersive media
Software development
Standard entry requirements
All Monash undergraduate courses require you to have successfully completed a minimum of an Australian Year 12 qualification (or equivalent) and achieve the required academic entry score.