Monash University
Bachelor of Engineering (Honours)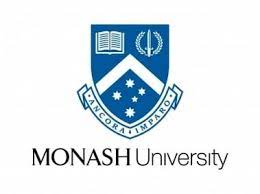 Bachelor of Engineering (Honours) qualifies you to be an accredited professional engineer. It develops problem solving skills and is strengthened by integrated work placement, and practical hands-on design-and-build activities. Engineers have forged some of the greatest developments in society.
Engineers have forged some of the greatest developments in modern society. Clean water, advances in medical equipment and the increased quality of food supplies are all a result of engineering. Engineers improve life for everyone on our planet.
Monash University is a global leader in engineering, attracting outstanding academics and featuring world-best research facilities. You'll use these facilities while completing your studies, working with our academics to contribute to the latest breakthroughs in engineering research.
On graduation, you will be highly sought-after across many industries, known for your creative thinking, problem solving and ability to excel in team-based environments. The Bachelor of Engineering (Honours) at Monash University is the smart choice for your engineering future.
At Monash, you can become a fully qualified and accredited engineer in just four years*. Your degree kicks off with a 'common first year,' which allows you to explore the Engineering disciplines before specialising from second year.
Monash hosts some of the world's most advanced engineering facilities, including the Woodside Building for Technology and Design with the latest dynamic and interactive learning spaces, a next-generation immersive hybrid 2D and 3D virtual reality environment, and one of the world's most powerful electron microscopes. The Monash Makerspace unites students, staff, entrepreneurs and industry in a dedicated place to imagine, design, build, test and break, allowing students to turn ideas and innovations into reality.
We boast a diverse student community, strong industry links and a range of exciting scholarship opportunities. At Monash we open your eyes to a world outside the classroom. Whether you want to unlock your leadership potential or start thinking like an entrepreneur, you'll have access to extracurricular programs that leave you prepared for leadership, success and – most importantly – life. Some of the programs you can get involved in that will give you practical skills and help you to become work-ready are:
The Monash Engineering degree is accredited by Engineers Australia*. This means that your qualification will be automatically recognised in 21 countries across the globe.
This course requires students to complete a total of 420 hours of continuous professional development, in order to graduate. This professional development may be in the form of 12 weeks of relevant vacation employment or an equivalent combination of approved professional development and/or engineering employment, taken throughout the duration of the course. Students are required to submit a series of reflections on their experience, with particular reference to development of each of the key Engineers Australia Stage 1 competencies.
* The Biomedical Engineering specialisation has been designed to meet the Stage 1 competencies for accreditation by Engineers Australia (EA). The Faculty will commence the process for provisional accreditation in 2023. The Software Engineering specialisation in Malaysia has provisional accreditation and the process for full accreditation has commenced.
Applications Open
Apr 3, 2023