University of Canberra
Bachelor of Digital Design (Game Design)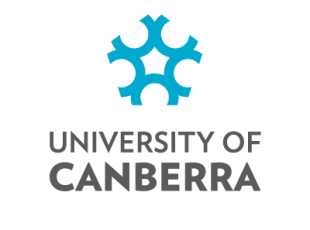 About the course
In the Bachelor of Digital Design (Game Design) students will gain experience in the design and creation of games. This will include the theoretical and practical skills and knowledge required to work in either a technical or creative role. Students will develop an understanding of the game design and production process from concept development and idea generation through to the production methodologies that are applied in today's leading game studios. The course also encompasses aspects of human-centred and player-centred design methodologies. Students will gain a thorough understanding of game design developing skills in areas such as game design and game art. This will include key concepts such as game mechanics, artificial intelligence, 3D graphics, animation and real-time technology. These areas of expertise will be enhanced by exposure to essential knowledge required to participate and engage with the games and interactive design industry. This will include areas such as teamwork, problem-solving strategies and contemporary production methodologies. Learning will be achieved through activities such as creating interactive works, engaging with the game industry and its members, reviewing both historical and contemporary creative work and literature. All students that complete the qualification will be given the opportunity to apply their skills and knowledge to the development of creative works. (You will make games)
Scholarships
Internships
Start dates and prices
Course fees are indicative and should be used as a guide. Speak to a counsellor to get an accurate price.
Duration: 3 Year(s) Fees: AU$80,100
Intake Location
Semester 1 (February), 2022 South Brisbane
Semester 2 (August), 2022 South Brisbane
Semester 1 (February), 2023 South Brisbane
Semester 2 (August), 2023 South Brisbane
Prerequisites
Admission to this course is based on an entrance rank. A rank can be achieved by the following means: Year 12 ATAR, other Australian Qualification, work experience, overseas qualification. IELTS: 6.0 overall with no band below 6.0, TOEFL ibt: Overall score of 60 (R: 13, L: 12, S: 18, W: 21)
Applications Open
Sep 27, 2021
Course Fee
AU$80,100 (2021)