The University of Newcastle
Bachelor of Data Science / Bachelor of Computer Science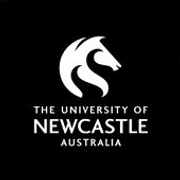 Description
Data is everywhere and is exponentially growing in its creation. Data Scientists create and use various tools and frameworks in order to analyse for patterns in data, then communicate their findings to others. Computer science is fundamental to many everyday technologies like mobile phones, learning systems, online shopping, navigation systems, social media, computer games and programmable appliances. The Bachelor of Data Science/Bachelor of Computer Science produces innovative and resourceful computer scientists who are experts at data wrangling and visualisation, programming, data security, and complex problem solving.
Program learning outcomes
On successful completion of the program students will have:
Expertise: You will be a data scientist who can draw on a body of knowledge that spans data science, data analytics, data architecture, data engineering, and data wrangling, to apply yourself across a range of professions, projects, and problems.
Awareness: You will be to apply your learning and skills to create new understandings of the world and real world issues that lay at the intersection of many traditional and emerging disciplines.
Tenacity: You will be a problem solver and an innovator who can identify, draw upon and manage resources to take a project from concept to completion.
Perception: You will be a critical thinker who has keen insight and a broad perspective of the world to find solutions to complex problems.
Responsiveness: You will be a person who has the flexibility to work in many different environments, to harness collective knowledge within local and global professional networks, to communicate effectively, to work with people and have an appreciation of others.
Integrity: You will be a professional who can apply your skills and knowledge of data science to the highest ethical standards responsibly and honestly.
Knowledge of basic science and computer science fundamentals.
In-depth technical competence in the discipline of computer science.
An ability to carry out problem analysis, requirements capture, problem formulation and integrated software development for the solution of a problem.
Capacity to continue developing relevant knowledge, skills and expertise in computer science throughout their careers.
An ability to communicate effectively with other computer scientists, software engineers, other professional disciplines, managers and the community generally.
An ability to undertake and coordinate large computer science projects and to identify problems and their formulation and solution.
An ability to function effectively as an individual, as a team member in multidisciplinary and multicultural teams and as a leader/manager with the capacity to assist and encourage those under their direction.
Understanding of the social, cultural, global and business opportunities of the professional computer scientist as well as understanding of the need for and principles of sustainability and adaptability.
Understanding of and commitment to professional and ethical responsibilities.
Understanding of entrepreneurship, the need for and process of innovation, as well as the need and capacity for lifelong learning.