University of South Australia
Bachelor of Creative Industries (Pathway to Master of Communication)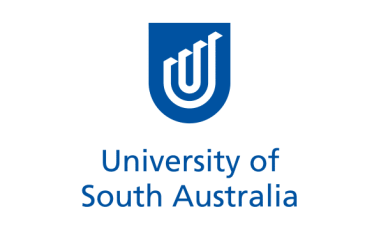 Elevate your career prospects when you graduate with an enterprising skill set that combines business, creativity, technology, innovation, and communication.
Prepare for a career in the growing Creative Industries, media, and communication sectors.
The Creative Industries is a collective of cultural sectors encompassing the visual and performing arts; film and television; digital media; social media; animation, web and games design; festival and event management; and writing and publishing. Creative industries are distinguished from other fields in that creativity is used to create value and impactful experiences for consumers.
In your bachelor's degree, choose Communications and Media as one of your majors and then select a second learning area from a range of creative and business areas that interest you the most.
Complete an undergraduate and postgraduate degree in just four years (instead of five) through this fast-track to Masters in Communication program.
You'll also develop industry-led projects through Match Studio, providing you with a highly practical and transferable skill set to give your career a competitive head-start.
Develop expertise in advanced communication theory, practice and trends through the master's program and study courses in campaigns and crises; digital design; communication, media and creative industries.
Engage with guest lecturers and industry experts to hear from leaders in the field and develop your professional network.
UniSA is an unstoppable university for unstoppable people. As one of the World's Top Young Universities1, we'll ensure you get the experience your future profession demands so it'll feel like you're studying one minute and in a career the next.
1UNSTOPPABLE® is a Kellogg Company trade mark used under licence. Ranked #46, 2022 THE Young University Rankings, Ranked #29, 2021 QS Top 50 Universities Aged Under 50
Fast-track your career and gain a bachelor and master qualification in just four years with this Fast-track to Masters in Communication program. You'll study a three-year Bachelor of Creative Industries degree and a one-year Master of Communication qualification (which typically takes two years full-time) by swapping four undergraduate courses or electives for selected postgraduate courses.You'll stand out from the rest when you graduate with an enterprising skill set that spans business, creativity, technology, innovation, and communication, combined with professional experience gained during your studies.As part of this fast-track program, you'll study one of 12 industry majors:
Pair your industry major with a second learning area, allowing you to tailor your studies towards your chosen career pathway, as you develop crucial professional, business, and enterprise skills
Build your professional skills in social and digital media management, public relations, and strategic communication
Develop your knowledge of the social and political aspects of communication underpinned by advanced research methods and planning skills.
You'll graduate with multidisciplinary skills and professional experience that will allow you to work in commercial contexts and settings, freelance as an independent artist or launch creative start-ups in your chosen field. Through postgraduate study, you'll develop the capabilities to be a successful leader and decision-maker in any communication setting, across a diverse range of industries.
Want to look at other options available to you? UniSA offer a wide range of other 
Fast-track to Masters
 programs.