Flinders University
Bachelor of Creative Industries - Interactive Design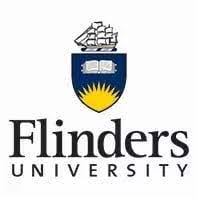 Type of institution: University/Higher Education Institution
Level: Undergraduate
CRICOS: 00114A
The Bachelor of Creative Industries (Interactive Design) aims to develop the creativity, strategic thinking, business capability and practical skills required for success in the creative and cultural industries sector and specifically in the design and development of games and interactive media. This degree promotes the ability to work adaptively with new media and disruptive technologies in a fast-changing technologically driven industry environment and will provide experience in working collaboratively, as part of an interdisciplinary creative team.
Structure
Students study topics in computer programming, multimedia design, creative enterprise, graphic design, and cultural leadership. Students will learn and put into practice skills in programming and interactive design, allowing them to work as an experienced designer in the games and software industries. This degree is delivered in partnership with Monkeystack.
Standard entry requirements
This course can be applied for using Year 12, TAFE qualifications, the Special Tertiary Admissions Test (STAT), the Flinders Foundation Studies Program and Tertiary Transfer.