University of South Australia
Bachelor of Creative Industries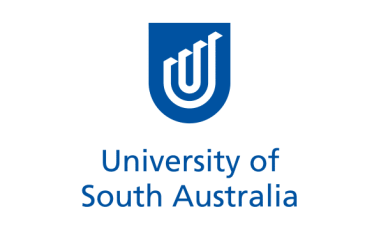 Prepare for a career in the growing Creative Industries.
The Creative Industries is a collective of cultural sectors encompassing the visual and performing arts; film and television; digital media; social media; animation, web and games design; festival and event management; and writing and publishing. Creative industries are distinguished from other fields in that creativity is used to create value for consumers.
Creative and cultural activity contributed over $100 billion to Australia's economy in just two years1.
Study a degree developed and delivered in collaboration with leading creative industry organisations.
Choose from 12 Industry Majors and explore your creativity in an area that interests you most.
Select a second major of your choice.
Engage with industry from day one as you develop your creative practice while gaining professional knowledge and skills.
Work on real-world projects and build your own portfolio of work.
You will also study core courses in business, creativity and entrepreneurship, as well as industry-led projects through Match Studio, providing you with a highly practical and transferable skill set to give your career a competitive head-start.
Go on an international exchange with one of our partners across 24 countries, and
Study either a project/placement or start-up/creative venture stream in your final year.
Depending on your choice of courses, study at City West, Magill or online
Study a curriculum informed by world-class research in in Cultural Studies and Linguistics, Sociology, Creative Arts and Writing, Language, Communication and Culture2.
UniSA is also #1 in SA for campus facilities in Creative Arts3.
UniSA is an unstoppable university for unstoppable people. As one of the World's Top Young Universities4, we'll ensure you get the experience your future profession demands so it'll feel like you're studying one minute and in a career the next.
1Bureau of Communications and Arts Research: Cultural and creative activity in Australia 2008-09 to 2016-17 (2016-17 period).
22018 Excellence in Research for Australia (ERA).
3 ComparED (QILT) Student Experience Survey 2019-20 – Learning Resources Indicator (Undergraduate). Public SA-founded universities only.
4UNSTOPPABLE® is a Kellogg Company trade mark used under licence. Ranked #46, 2022 THE Young University Rankings, Ranked #29, 2021 QS Top 50 Universities Aged Under 50.
The Bachelor of Creative Industries is one of Australia's most industry-connected degrees. This innovative, hands-on degree allows you to tailor your studies to your interests and career objectives. You'll be engaged with industry from day one, which will culminate in a final year industry placement/project or mentoring to help you launch your own creative venture.
This degree will prepare you to work in the Creative Industries, you will use your business skills and specialised knowledge to support, influence and grow the creative industry of your choice.
You can tailor your degree by pairing your Industry Major with a second Major, allowing you to study areas directly focused towards your career pathway, as you develop crucial professional, business and enterprise skills.
By studying the Bachelor of Creative Industries, you'll become professional, adaptable and creatively focused with multidisciplinary skills, allowing you to work in commercial contexts and settings, freelance as an independent artist or launch creative start-ups in your chosen field.