Flinders University
Bachelor of Creative Arts - Visual Effects and Entertainment Design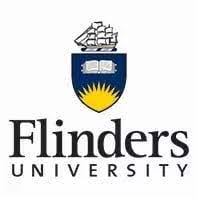 Type of institution: University/Higher Education Institution
Level: Undergraduate
CRICOS: 00114A
Game of Thrones fans, Fortnite addicts and Pixar lovers, turn your passion into a successful career in the exciting world of film, television, gaming, animation and digital design.Flinders and CDW Studios combine forces to offer this hands-on degree; with a range of specialised streams, small class sizes and hands-on experience, you'll emerge career-ready with a world-class portfolio under your arm.With the same core instructors throughout your program of study and input from 15 industry professionals who have worked across major film and game projects including The Avengers, World of Warcraft, Disney and the Lego movie, you'll acquire the skills, mindset and contacts needed to reach the top of your game in your dream career. You'll also have access to regular masterclasses run by an international industry leader. And you'll be invited to take part in 'The Rookies' an awards and mentor platform with competition from over 180 other design schools.
Structure
108 Units
Subjects
Visual Effects and Entertainment Design
Standard entry requirements
Applicants can apply for this course using Year 12 qualifications, previous Higher Education study, TAFE/VET qualifications, or through Adult Entry (STAT/Foundation Studies/tertiary preparation course).For applicants using their SACE (Year 12) results (or equivalent), entry is subject to achieving a minimum selection rank of 60.
Study pathways
Available in Honours