Flinders University
Bachelor of Creative Arts (Games Production)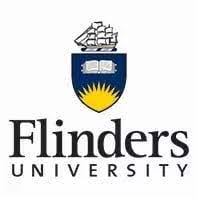 If you love games and are interested in how they work, this is the degree for you. A hands-on degree with an emphasis on the creative aspects of game production, in this Bachelor of Creative Arts you'll develop an in-depth knowledge of the games industry, the game design pipeline and the history, aesthetics and societal impact of games and gaming.
Through the creation of assets for use in the game design pipeline with topics in game art, game narrative and game design, you'll develop the essential skills in game production using industry standard software and game engines.
Games can be everything from simple casual mobile games through to amazing virtual reality worlds and as games have become more sophisticated, the art and worldbuilding behind them has also grown more complex. Artists, writers, sound designers and animators are now bringing us vast worlds with engaging storylines and every little piece needs to be created by someone. We want to help you be part of that team.
You'll work alongside industry and collaborate with other students on real-world games and VFX projects, developing the highly sought after and transferrable skills that employers want. At the end of this degree, you'll be skilled in critical analysis and reflection of the game creation process, preparing you for a fulfilling career in this growing industry. With the gaming industry tipped to be worth $464.4 billion AUD by 2026*, there is no better time than now to start your career in games.
*PwC Global Entertainment and Media Outlook 2022-26