University of Technology Sydney
Bachelor of Computing Science (Honours)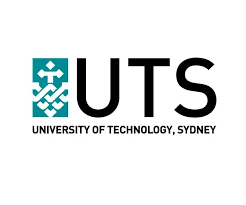 This course offers a sound education in all aspects of computing science and information technology. It is intended for students who aspire to become researchers or who want a career in a more scientific-oriented computing area. As such it provides a pathway to postgraduate research study.
This course adopts a practice-based approach to computing science education and the course content is a mix of theory and practice, with a stronger focus on the mathematics appropriate for computing science and research projects. As well as gaining strong technical skills in computing science and IT, students gain skills in problem-solving, teamwork and communication. Students undertake research projects with UTS researchers. Employers look for graduates with strong computing science skills and, in this course, students are exposed to real research problems in computing science and IT.
UTS: Information Technology continues to support part-time study and some subjects can be taken in the evening as well as during the day.
The course aims to produce graduates who are able to apply, in the context of any organisation, the knowledge and skills required of:
information technology professionals who develop systems from first principles
computing specialists for technical research careers, both in industry and academia, or
data scientists who interrogate complex datasets.
Transdisciplinarity and Innovation at UTS
All UTS students have the opportunity to develop distinctive capabilities around transdisciplinary thinking and innovation through the TD School. Transdisciplinary education at UTS brings together great minds from different disciplines to explore ideas that improve the way we live and work in the world. These offerings are unique to UTS and directly translate to many existing and emerging roles and careers.
Diploma in Innovation
The Diploma in Innovation (C20060) teaches innovation, supports personal transformation and provides the hard skills needed to support the inventors and inventions of the future. Students come out of the Diploma in Innovation, with the hard skills to create and support sectoral and societal transformation. Graduates are able to fluently integrate ideas, across professional disciplines and are inventors of the future.
All UTS undergraduate students (with the exception of students concurrently enrolled in the Bachelor of Creative Intelligence and Innovation) can apply for the Diploma in Innovation upon admission in their chosen undergraduate degree. It is a complete degree program that runs in parallel to any undergraduate degree. The course is offered on a three-year, part-time basis, with subjects running in 3-week long intensive blocks in July, December and February sessions. More information including a link to apply is available at https://dipinn.uts.edu.au.
Transdisciplinary electives program
Transdisciplinary electives broaden students' horizons and supercharge their problem-solving skills, helping them to learn outside, beyond and across their degrees. Students enrolled in an undergraduate course that includes electives can choose to take a transdisciplinary subject (with the exception of students concurrently enrolled in the Bachelor of Creative Intelligence and Innovation). More information about the TD Electives program is available here.