Charles Sturt University
Bachelor of Computer Science (with specialisation)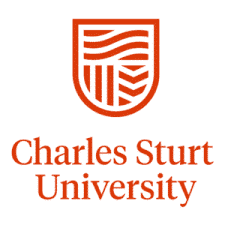 Type of institution: University/Higher Education Institution
Level: Undergraduate
CRICOS: 00005F
Dreaming of building the next top-selling app or developing a revolutionary software? If so, the Bachelor of Computer Science (with specialisation) from Charles Sturt University is for you. This on-campus or online computer science degree promotes technical mastery while equipping you with the practical skills and attributes to put you at the top of the employment list. From the foundations of computer science and programming to studies in software production, operating systems and the Internet of Things, you'll move through subjects reflecting the most up-to-date global technologies. You can specialise in game design, or focus on cloud computing and mobile app development.
Structure
To graduate students must satisfactorily complete 192 points.
Standard entry requirements
A completed High School Certificate (or equivalent) with an ATAR equal to 55 (including adjustment factors) or greater.ORA Higher School Certificate (or equivalent) with results of 60% or higher in subjects in the Software Development, English and Mathematics areas.ORFor recent school leavers, a report from the School Principal, equivalent to that used in the School Recommendation Scheme (SRS), recommending the applicant as well-suited for university study.ORSuccessful study at University level of at least two subjects in any area, as long as the subjects are full university level.ORA completed Vocational Education and Training (VET) Certificate III or higher in Information Technology (including any specialisation of Information Technology), studied at a TAFE or Registered Training Organisation (RTO) or AQF equivalent Certificate IV in an area related to Information Technology.ORTwo years relevant professional IT work experience (i.e. in areas such as programmer, analyst, systems administration, help desk, network support but NOT clerical roles such as data entry or secretarial) demonstrated by a detailed resume.ORSpecial Tertiary Admissions Test (STAT) with an equivalent ranking to the currently listed ATAR.
Recognition
The Bachelor of Computer Science is accredited by the Australian computer Society (ACS) at the professional level, which is the highest level of ACS accreditation.
Study pathways
Honours year is available. Charles Sturt University frequently recognises prior learning, including study at other institutions, in many of its degrees. Each request for credit is individually assessed prior to the start of the course.