Monash University
Bachelor of Computer Science Advanced (Honours)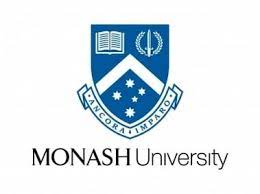 Imagine using your creative intelligence to discover new information technology (IT) possibilities to help meet key global challenges.
This Honours version of the Bachelor of Computer Science is for high-achieving students with a research focus. It offers you all the benefits of the Advanced Computer Science and Data Science specialisations, plus a stream of hands-on projects that engages you in research right from the start of your degree.
You will develop the exceptional programming and analysis skills and the research capabilities needed for postgraduate study or a career in the expanding world of digital research and development.
Studying with some of the world's best academics in Australia's leading IT Faculty, you will learn to think creatively and analytically. You will graduate with the skills to design algorithms (instructions for computers) and data structures (information storage), creating software that solves real-world problems.
The skills you acquire during the course are enhanced by real-world experience. In your third year, you will undertake either a half-year industry-based learning (IBL) placement supported by a generous scholarship, or an advanced computer science or data science research project.
In your fourth year, you will undertake a substantial individual research project with your own academic supervisor. Monash's IT research strengths include intelligent systems, bioinformatics, cybersecurity, modelling, optimisation and visualisation.
All areas in our modern world require digital solutions, and there are practical applications across a range of disciplines and professions. As a graduate with:
a degree accredited by the Australian Computer Society,
deep computer science knowledge,
strong research, analysis, problem solving, communication and team work skills, and
hands-on experience in IT research,
Exciting areas for research and development will be open to you.
Graduating with Honours will not only enhance your employment opportunities – it provides an excellent preparation for a PhD program.