Monash University
Bachelor of Computer Science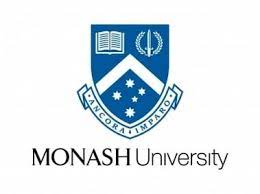 A Bachelor of Computer Science equips you to thrive in a diverse range of roles, from specialist programmer to forensic computer analyst. Guided by some of the greatest minds in the field, you'll gain problem-solving, programming and analytical skills – and learn how to apply them in the real world.
Computer scientists and their creations are everywhere.
They drive everything from search engines to daily weather reports, animation, cybersecurity and scientific discoveries, pushing developments that use and transform information.
If you are looking for an exciting career, then Computer Science at Monash, in Australia's leading IT Faculty, is the start of your journey. You will learn to think creatively and analytically, from some of the world's best academics in the field.
You will graduate with the skills to design algorithms (instructions for computers) and data structures (information storage), creating software that solves real-world problems.
Build expertise through a specialisation in either Advanced Computer Science, or in the exciting new field of Data Science, exploiting the massive datasets of the Information Age.
You will:
'Learn by doing,' using cutting-edge technology in a rich collaborative environment.
Gain a deep understanding of the theory of computation, its mathematical foundations and its practical applications.
Learn how to apply this knowledge in many fields, creatively, efficiently and ethically.
Graduate with a degree accredited by the Australian Computer Society.
One third of your course is elective, so you can tailor your studies to suit your interests and career aspirations. You might choose to do the following:
Extend your expertise – do additional computer science/data science units.
IT electives – a huge range from cybersecurity to web, mobile or games development and immersive media.
Monash-wide electives – complement your computing savvy with anything from maths to music.
Double degree – gain an extra qualification in Commerce, Engineering, Laws or Science.
Be global – study at Monash locations in Malaysia or Italy, or at one of our prestigious partner universities.
Go further – high-achieving students can add an Honours research year, or a 1.5-year IT Masters.
Your studies will culminate in a substantial year-long project, giving you the practical experience to enter the workplace ahead of the game.
Alternatively, you can apply for the highly regarded Industry Based Learning (IBL) program to do a half-year placement with leading Australian and global organisations. These count towards your course and are supported by generous scholarships.
Monash's professionally accredited Bachelor of Computer Science prepares you for a rewarding career solving challenging technical, scientific and creative problems.
Prerequisites
You need to satisfy all of the following requirements to be considered for entry into this course.
Applications Open
Apr 3, 2023