University of Technology Sydney
Bachelor of Communication (Media Business)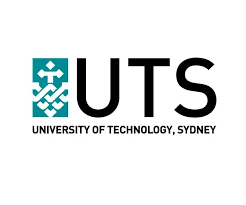 For students who see themselves developing or managing a contemporary media business, the new Bachelor of Communication (Media Business) has been designed to help them cultivate the core management and communication skills for leadership in media industries. In response to industry demand, the Bachelor of Communication (Media Business) has been created for students with an interest in any aspect of media production, from film and TV, to advertising, music, games, online content, and more. This course equips students with the necessary business skills to be successful in their chosen field. With a basis in ethical and effective practice, they develop an understanding of how power, influence, economics, and legal obligations affect media processes and content creation.
The rapid rise of digital technologies globally has transformed how the media do business. Based in the fundamentals of business best-practice, including two subjects housed within UTS's Faculty of Business, this course builds a range of transferable skills. It will equip students with the conceptual frameworks and practical skillsets to drive business success in competitive creative industries, deal with dynamic environments, and establish sustainable, ethical practices. They will learn how to execute astute decisions, harness the reach and influence of online distribution channels, and negotiate emerging challenges and opportunities within various workplace scenarios, including their own creative entrepreneurial work. Throughout the course students build a portfolio of work to promote themselves in the job market.
Transdisciplinarity and Innovation at UTS
All UTS students have the opportunity to develop distinctive capabilities around transdisciplinary thinking and innovation through the TD School. Transdisciplinary education at UTS brings together great minds from different disciplines to explore ideas that improve the way we live and work in the world. These offerings are unique to UTS and directly translate to many existing and emerging roles and careers.
Diploma in Innovation
The Diploma in Innovation (C20060) teaches innovation, supports personal transformation and provides the hard skills needed to support the inventors and inventions of the future. Students come out of the Diploma in Innovation, with the hard skills to create and support sectoral and societal transformation. Graduates are able to fluently integrate ideas, across professional disciplines and are inventors of the future.
All UTS undergraduate students (with the exception of students concurrently enrolled in the Bachelor of Creative Intelligence and Innovation) can apply for the Diploma in Innovation upon admission in their chosen undergraduate degree. It is a complete degree program that runs in parallel to any undergraduate degree. The course is offered on a three-year, part-time basis, with subjects running in 3-week long intensive blocks in July, December and February sessions. More information including a link to apply is available at https://dipinn.uts.edu.au.
Transdisciplinary electives program
Transdisciplinary electives broaden students' horizons and supercharge their problem-solving skills, helping them to learn outside, beyond and across their degrees. Students enrolled in an undergraduate course that includes electives can choose to take a transdisciplinary subject (with the exception of students concurrently enrolled in the Bachelor of Creative Intelligence and Innovation). More information about the TD Electives program is available here.