Murdoch University
Bachelor of Communication / Bachelor of Creative Media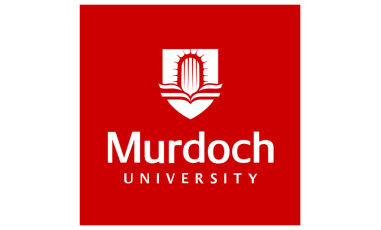 Overview
Combine a Bachelor of Creative Media with a Bachelor of Communication to get the skills and ways of thinking to give you a competitive edge in your career.
Regardless of your chosen areas of study, this combined course will help to transition you from being an independent and innovative creative arts and communications student into a well-rounded professional with a strong understanding of industry. Be mentored by highly experienced creative media and communication academics who will share their industry skills and knowledge with you.
You'll work with real clients on real campaigns as you build a wide range of skills for professional communication in the digital age, including creating and producing content, managing social media and developing public relations and communications strategies. You'll be able to mix skills these skills with your chosen creative field and become a double threat in the job market with the ability to communicate effectively, but also produce content (whether that be audio, film, graphic design, games art or photography).
3 reasons to study Creative Media and Communication at Murdoch
Learn from industry professionals with vast experience and connections in their respective fields. Some of our experts have managed their own major social media and PR agencies overseas and worked with major overseas health companies, Heineken and Invisalign, while others have produced multi-award-winning films and been a part of Oscar winning sound production teams.
Work with real organisations on real projects as part of our Work Integrated Learning program. Some of our students have interned with Lifeline, RAC Arena and The Salvation Army.
Get more real-world experience in our on-campus student creative consultancy MESH where you'll complete work for organisations like Royal Lifesaving WA and the WA Division of the United Nations.
Build the knowledge and skills you need to meet your career or study goals. Here are some of the things you'll learn:
VR platforms and publishing
Mobile app and interaction design
Communication strategy and planning
Broadcasting and digital newsgathering
Web design
Directing and producing
Depending on your chosen areas within communication and creative media this course could lead to many different job opportunities in different industries. With your combination of technical skills and specialised communication knowledge you'll expand your career options and become a double threat within the job market. Careers could include:
Journalist
Public Relations Officer
Graphic Designer
Animator
Television and Online Producer
More and more the job market and industry is demanding well-rounded graduates that have skills in both creative and communication fields. You could work in just about any industry as there is a need for good communicators and creativity across all sectors. Some examples include working in business or in roles with local, state and federal government or non-governmental organisations (known as NGOs). You could also use your skills to freelance and work for yourself.
For further admission information about this course, please download our Information Pack.