University of Canberra
Bachelor of Commerce/ Bachelor of Information Technology (MGIT01.2)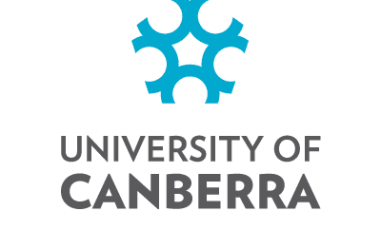 Learn the language of finance, banking and IT
If you're looking for an exceptional career in commerce and information technology (IT), then the UC Bachelor of Commerce/Bachelor of Information Technology double degree offers the perfect platform from which to forge ahead with confidence.
An expansive course, covering both the technology and business sides of IT, and the banking, finance and accounting components of commerce, it will give you a portfolio of skills that will enable you to fluently engage in all aspects of banking, business and IT at the highest levels.
Available to study in two different locations – in Canberra and Melbourne – these courses are delivered flexibly, with a mixture of business hours and weekday evening study options.
Take a proactive approach to a career as an IT, or Finance and Banking specialist with this unique double degree and open a whole new world of incredible possibilities.
Study a Bachelor of Commerce/Bachelor of Information Technology at UC and you will:
develop knowledge, skills and understanding of the application of IT systems to their business environments, policies and management
choose from a range of specialist majors including accounting, financial planning, economics and finance and banking
become well-versed in subject areas including microeconomics, macroeconomics, international trade theory and econometrics
refine your teamwork, project management and communication skills
utilise discipline-specific technologies to analyse complex problems in a variety of contexts
communicate clear, coherent and independent knowledge and ideas to a variety of stakeholders, addressing a diverse range of business/commerce problems
evaluate the concepts and theories acquired in business economics.
Career opportunities
A UC Bachelor of Commerce/Bachelor of Information Technology (IT) double degree is an internationally recognised qualification that will give you the knowledge and skills to explore a variety of career pathways including:
Economist
Economic analyst
Economic forecaster
Financial planner
Financial analyst
Wealth manager
Financial adviser
Financial consultant
Labour market economist
Taxation economist
Project manager
ICT consultant
Data scientist
Database administrator
Information security analyst
Cyber security specialist/forensics
System architect/technical architect
User interface designer
Artificial intelligence/machine learning engineer
Web/mobile app developer
Software engineer
Games developer
Robotics specialist
System administrator
Digital marketing manager
Network administrator/engineer
Professional accreditation
Refer to individual courses.